Hawks select Wake Forest big man John Collins with No. 19 pick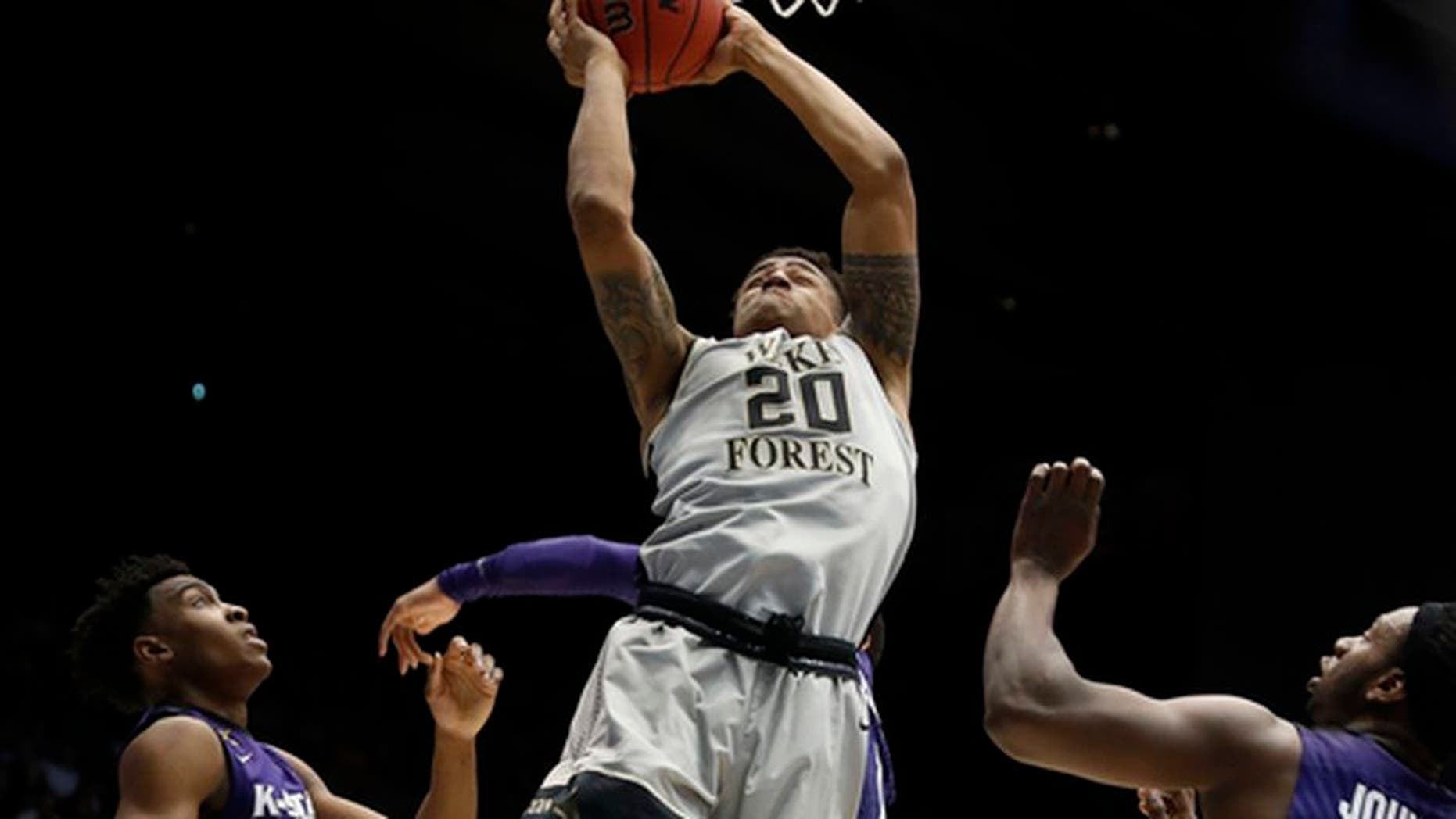 College basketball found few answers for John Collins. The Atlanta Hawks are banking on the Wake Forest star's productivity translating to the next level, tabbing the 6-foot-10 forward with the No. 19 pick in the 2017 NBA Draft.
Hes a guy that we had pegged higher up on the draft boards than the 19th spot," newpresident of basketball operations and general manager Travis Schlenk said. "We love his athleticism, we love his ability to score, his rebounding. Were looking forward to getting him down here.
Collins, 19, ranked No. 1 in player efficiency rating among all Division I players during his sophomore season while being groomed by Demon Deacons coach and former NBA standout Danny Manning.
In terms of per-minute production, he averaged 28.8 points and 14.8 rebounds per 40 last season while leading his program to the NCAA tournament.
Obviously the organization has a winning culture of being able to make the playoffs consistently for a number of years now," Collins said. "With the front office changes, something is going in the right direction. Theyre a team that constantly wants to improve and going forward, so as a young guy I want to come in there and learn that winning culture and just bring that to the team.
There are concerns on the defensive end on practically every scouting report on Collins and the fact that the vast majority of his offensive touchescame in post-up situations makes him a curious fit for head coach Mike Budenholzer's system, but there's no questioning his rapid improvement in his two college seasons.
The No. 19 pick is the second major decision made by Atlanta's Schlenk-led front office this week following the surprising blockbuster trade of Dwight Howard on Tuesday night. In that deal, the Hawks moved their second pickback 10 spots in the draft to No. 41 along with adding veteran guard Marco Belinelli and (expensive) rotation big man Miles Plumlee.
Collins, in turn, represents another step in the organization's apparentshifttoward the future.
"Last year you saw his athleticism and then the big jump that he'smade from his freshman to his sophomore year, obviously being the Most Improved Player in the ACC," Schlenk said. "You see the growth he's made and, you know, he's still a 19-year-old kid so there's still a lot of room to grow."
The Hawks followed up the Collins pick by selecting Oregon guard Tyler Dorsey with the 41st overall pick in the second round. Dorsey, a 6-foot-4 combo guard, averaged 14.6 points per game for the Ducks' Final Four team last season.
Collins and Dorsey are expected to compete in Summer League for Atlanta.
Atlanta also owned the final pick of the night: It tabbed French center Alpha Kaba, whose main selling point is his 7-foot-5 wingspan.