Have you seen the Color Rush uniforms for the Rams-Bucs game?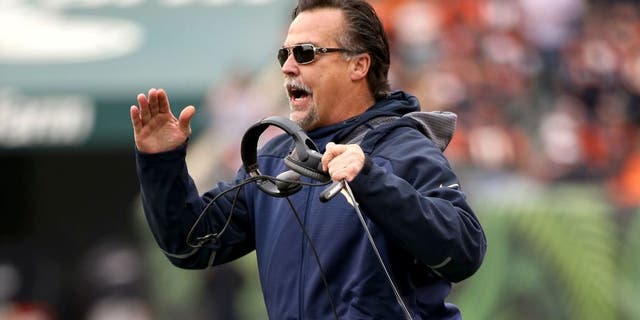 The NFL's Color Rush uniforms have been . . . well, something.
From the audacious colors to the problems caused for colorblind viewers, the league's choice to have teams wear unique outfits for certain Thursday night games has definitely made an impact.
And it continues. The St. Louis Rams and Tampa Bay Buccaneers will meet on a Thursday night in Week 15, and both teams have been dragooned into the Color Rush cult.
Wow, here is what the Rams will sport:
Can you spot the yellow?
And here is what the Buccaneers will have on:
And to top it off, here's a video that gives you a tour of the flashy threads:
Welp, this should be fun.