Have we seen the last of the Tom Brady-Peyton Manning rivalry?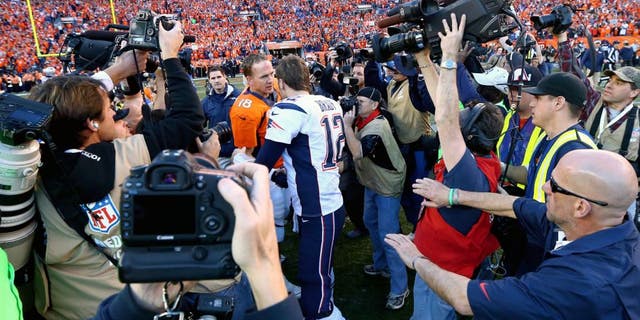 NEWYou can now listen to Fox News articles!
Peyton Manning and Tom Brady defined an era of professional football together. That era could be over. Mark J. Rebilas USA TODAY Sports
Hey football fans: Are you ready for Brady-Osweiler I in two weeks?
You might not have a choice. The NFL's storied quarterbacking clash between Peyton Manning and Tom Brady is in serious jeopardy now.
Manning might still be sidelined with a torn foot ligament. Or, the Broncos might shut down a healthier Manning in hopes his arm regenerates for a run. Either scenario would prevent Brady-Manning XVII from happening in two weeks.
That's a shame; the two quarterbacks could've restored the luster lost when Manning and the Broncos lost two weeks ago.
Now, the matchup will probably feature only one undefeated team -- and only one all-time great quarterback.