Hanley's High Expectations; Santana Winless But Up & More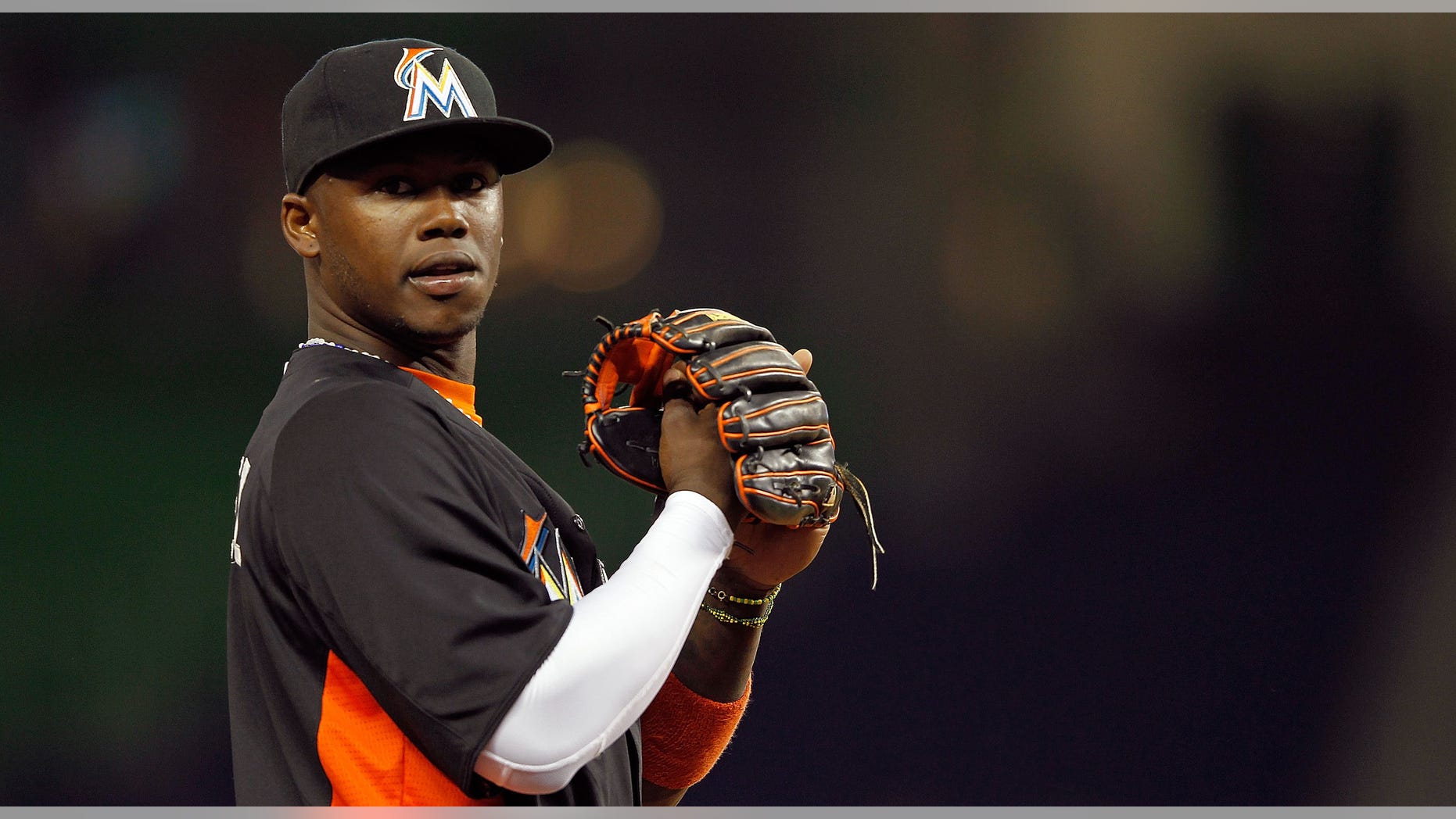 Marlins' Ramírez: High Expectations For Heat
You would think a 8-13 start would have guys like Hanley Ramírez pressing and looking for answers, but he was all confidence in the visitor's clubhouse at Citi Field during Miami's trip to New York, which resulted in a Mets sweep. The Fish have lost seven of their last eight.

Ramírez said he feels fine at third base and could even catch if he was asked to do so. He credited coach Joey Cora with the work they did in spring training. The angle is different now that he's playing the hot corner rather than short. As a third baseman, he has to pick his spots on when to charge in for a bunt or to retreat to the bag.
But if the transition has had it's challenges, Ramírez is not letting on.

"I can even catch. It's not important were I play." Ramírez told Fox News Latino.

"We worked a lot during spring training. There aren't any difficulties. You just have to take the ball and throw to first; get the out; and make good throws. When they're going to bunt, they will bunt. You have an idea of when to charge and play in and make the play....The angles are different but my throws haven't changed. I just take my steps and throw."

Ramírez knows that this Marlins team has the lofty expectation of winning a title after it's slew of big money off-season acquisitions of Jose Reyes and Heath Bell, and with Ozzie Guillén taking over as manager.

The Dominican joked that the Marlins are following the Heat game plan.

"They have a good team. We support them. They have the same aspirations - to win titles, the most they can. That's what we're trying to do."

Angels Say Adios to Bobby Abreu

The writing was on the wall  for Bobby Abreu as soon as the Los Angeles Angels signed Albert Pujols. And, with the return of Kendry Morales, at-bats for Abreu at the DH spot were going to diminish.

Hot prospect Mike Trout's call up to the Angels meant someone had to go, and it was Abreu.

He signed with the Angels after the 2008 season with the Yankees and hit .293 with 15 home runs and 103 RBI. He followed that up in 2010 by hitting 20 homers, but had a .255 average and knocked in 78 runs. Last season showed further regression by the Venezuelan as he hit .253 clip with only eight homers and 60 RBI.

With 2,389 hits in a 17-year-career, Abreu hopes to catch on with a club in search of an outfielder or designated hitter.

"There is not really any bitterness. It's a tough situation here. I'm going to wait and see what happens. I'm going to talk to my agent, make some calls, see who's interested. I'm going to keep working hard and be ready."

In Record Fashion, Miguel Cabrera and Alex Rodriguez Drive Them In 

Miguel Cabrera gave the Detroit Tigers a reason to smile despite a 7-6 loss to the Yankees on Friday night becoming the sixth youngest in MLB history to collect his 1,000 RBI.

The 29-year-old Venezuelan star who made the switch from first base to third to accommodate newcomer Prince Fielder to Detroit, reached the 1,000-RBI club with a single to right field in the fourth inning.

Cabrera joins an exclusive group that also includes Alex Rodriguez, (28 years, 282 days). Mel Ott (27, 94 days) was the youngest to do so in 1936.

Sunday afternoon it was the Yankee slugger's shot at history as A-Rod passed the Say Hey Kid, Willie Mays for ninth place on baseball's all-time RBI list, with 1,904. Rodríguez singled in a run in the second inning and hit into a fielder's choice in the seventh to move ahead of Mays.

Can I Get a Win?

Johan Santana's road back to the mound after surgery to repair a torn anterior capsule in his left shoulder has been a success this season but one thing that's still missing: a win.

Santana is 0-2 in five starts but has been impressive in all of them --except for a short outing at Atlanta on April 17.  He had a limited pitch count in his first two, before that stinker against the Braves. He has rebounded well since, however --especially with an 11-strikeout against the Miami Marlins last Tuesday, pitching into the seventh inning, and yesterday with a two-hit, six inning outing at Colorado.

The Mets have won three of his five starts, and it's all what the Venezuelan lefty cares about. Yes it's only April, but it's something good for Santana to build on.

"We won, and that's all I care about. It takes a whole team effort to win one came. Even though I did my job, everybody has to come through," Santana said.

His last win was back on Sept. 2, 2010 at Atlanta on the same night he felt discomfort in his left, pitching shoulder, which eventually led to surgery.
A healthy Santana is what they'll need in Queens to stay competitive in the NL East.

"I think the most important thing is that I feel good," Santana said. "So everything has been positive."
Adry Torres, who has covered MLB, NFL, NBA and NCAA basketball games and related events, is a regular contributor to Fox News Latino. He can be reached at elpiloto137@gmail.com or follow him on Twitter: @adrytorresnyc.
Follow us on twitter.com/foxnewslatino
Like us at facebook.com/foxnewslatino