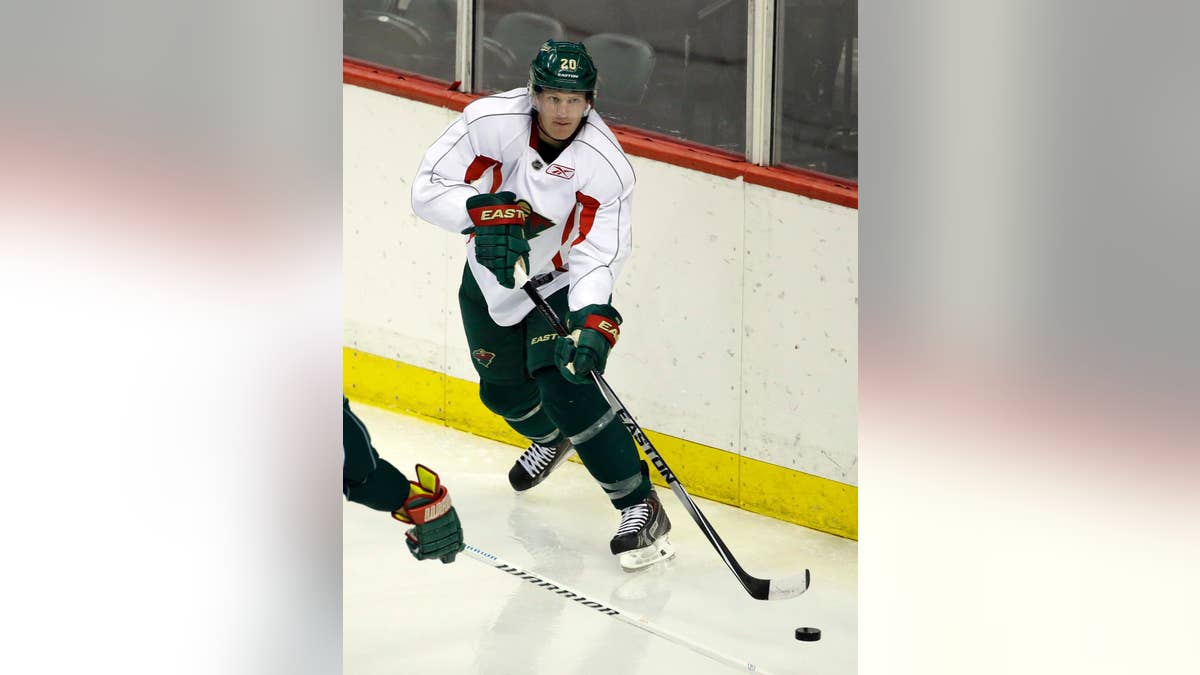 ST. PAUL, Minn. – Training camp for Ryan Suter will be more than a tuneup for the season. Practicing with the Minnesota Wild will bring respite.
Suter's father, a Wild scout and former U.S. Olympic team member, died Sept. 9 of a heart attack. Bob Suter was 57.
Suter returned to the ice Friday for the first time since his dad's death. Practice with the Wild was a welcome diversion from the grieving process, but Suter's voice faltered and his eyes welled.
Suter says he's grateful for the support he and his family have received from around the sport. Wild owner Craig Leopold flew the entire team to the funeral.