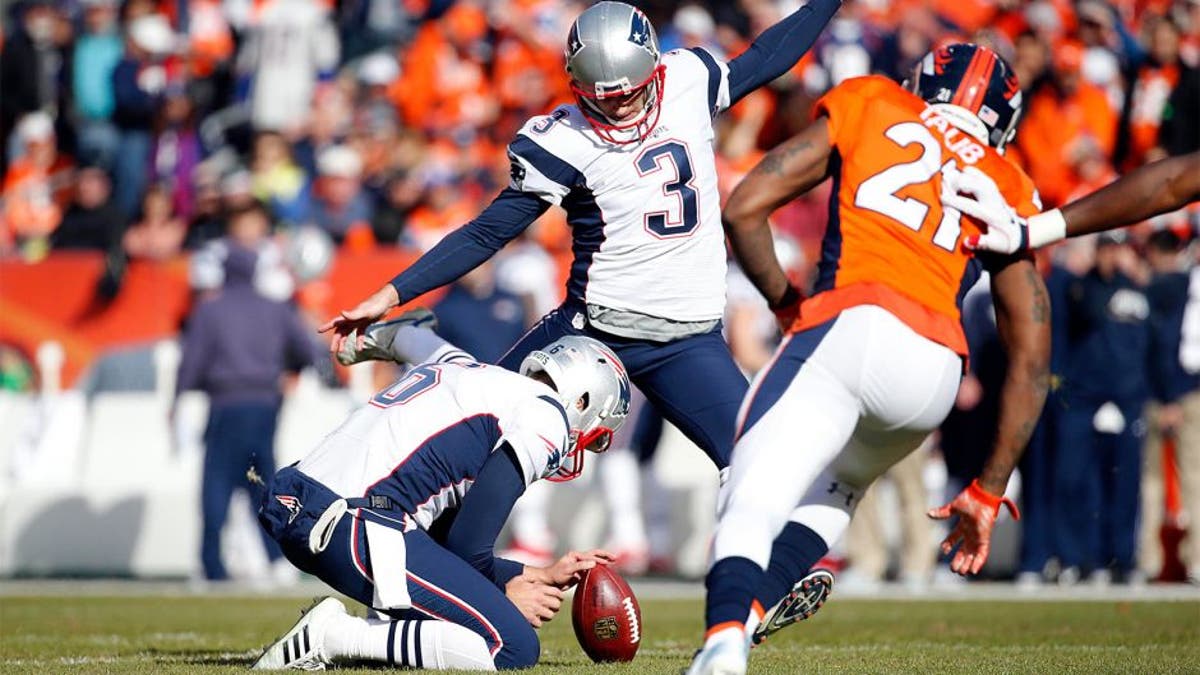 The New England Patriots and their fans may not get that vision of Stephen Gostkowski's extra-point kick sail wide right in their AFC Championship Game loss for quite some time. A gaffe that may have cost the team a seventh Super Bowl appearance in the Belichick/Brady era.
But as far as the NFL is concerned, that's just the type of excitement the league wanted when it decided to move extra points back 12 yards before the start of the 2015 season. And with Year 1 wrapped up, commissioner Roger Goodell as declared the rule a success.
"From a competitive standpoint, this season, more games were decided by one score than ever in our history," Goodell said, via Pro Football Talk. "That led to great competition and the average margin of victory lower than any time in our history. We'll continue to try to make the game more exciting as we did this last year with the extra point," Goodell said.
And according to Goodell, more rules tweaks are coming down the pike. However, he didn't make clear what those changes would be.
It's hard to argue with the results. In 2014, NFL kickers made 99.3 percent of their attempts. In 2015, that number dipped to 94.2 percent. Still a very high percentage, but not the automatic slam-dunk make of years past.
What's more, NFL coaches became much more likely to go for a two-point conversion after touchdowns. In 2014, teams tried 58 times and converted 28, compared to 94 attempts and 45 makes in 2015.
So, those of you hoping the rule would revert to the pre-2015 form are going to be disappointed. You won't be able to grab a drink during extra points anymore.
(H/T to Pro Football Talk)