Goalkeeping coach says Iran out to win respect at World Cup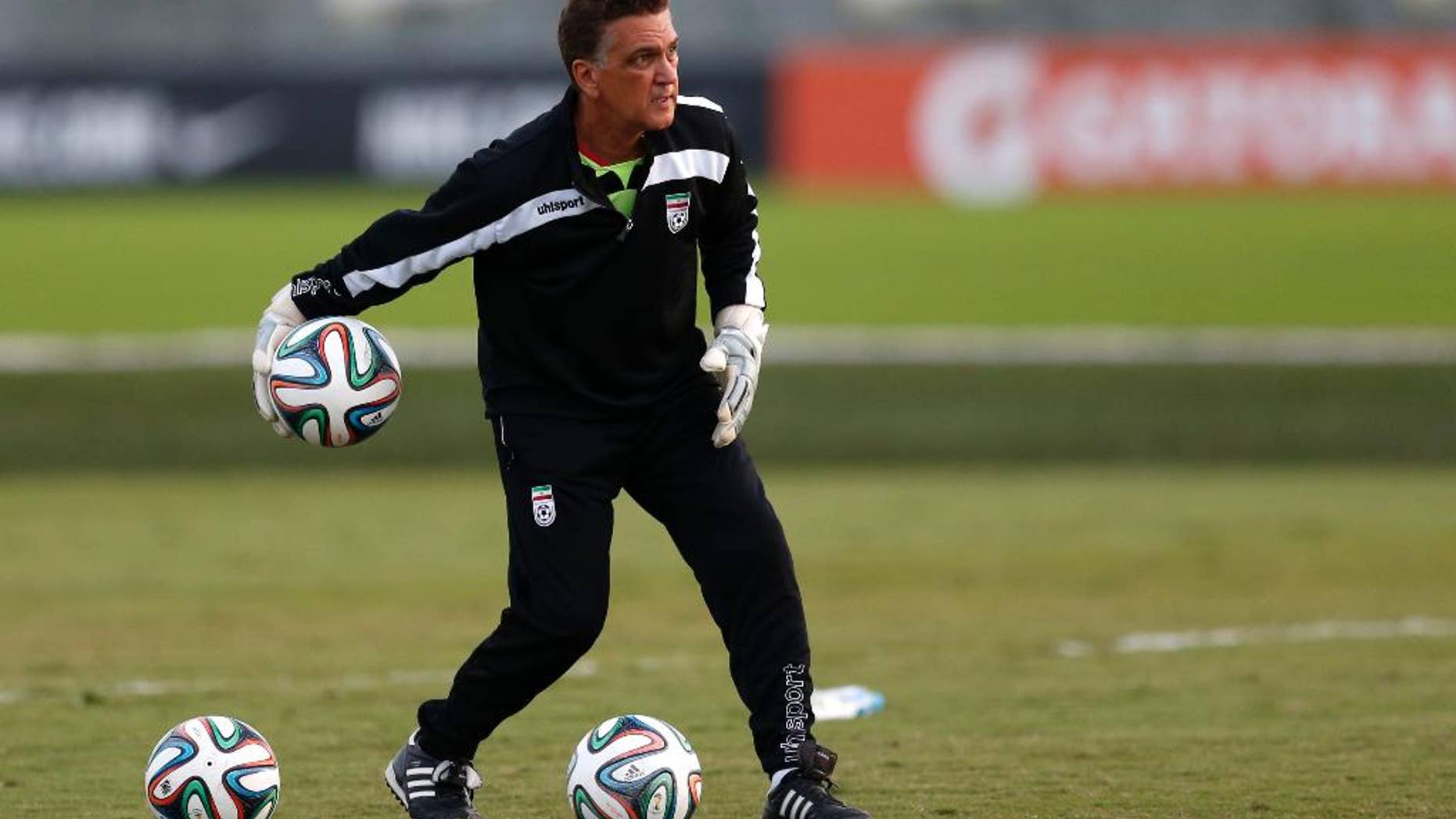 SAO PAULO – Iran's goalkeeping coach Dan Gaspar says the team will earn the respect of soccer fans around the world with its performance against Nigeria in their World Cup opener on Monday.
Iran heads into the Group F match at Curitiba with only one previous victory at a World Cup, against the United States in 1998.
But Gaspar says "the one thing that I can guarantee is that after 90 minutes we will earn the respect of the Nigerians" and "we will earn the respect of the football fans."
Iran also faces Lionel Messi's Argentina and Bosnia-Herzegovina in group play.
The American added that "this team is prepared to sacrifice, to suffer, to fight with humility" during its stay in the tournament.