Gillaspie HR helps Angels beat Indians, end 6-game skid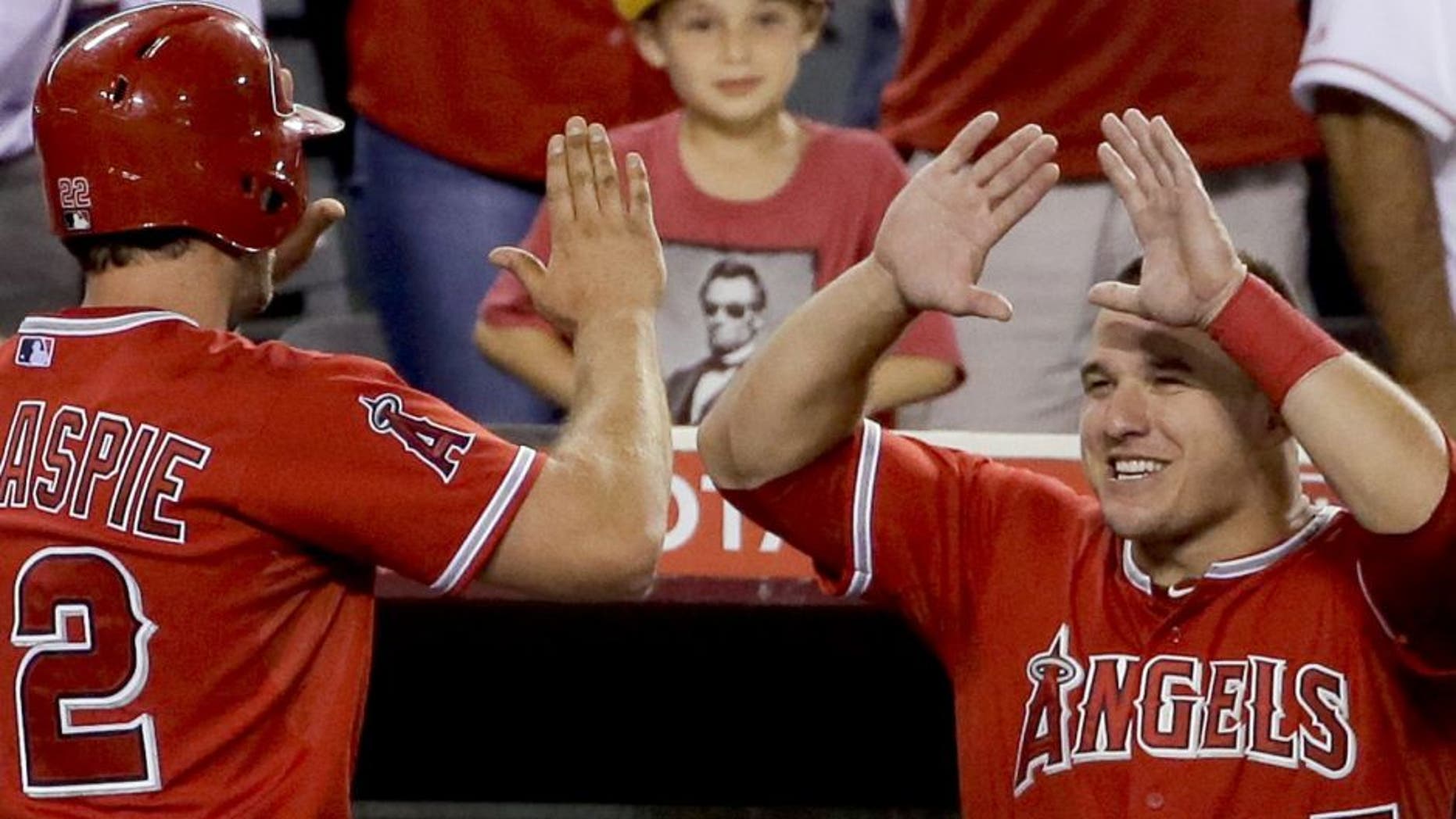 ANAHEIM, Calif. (AP) -- Conor Gillaspie hit a go-ahead home run off Corey Kluber and the Los Angeles Angels snapped a six-game losing streak, beating the Cleveland Indians 5-4 Monday night.
Garrett Richards (11-8) tied a career high with 11 strikeouts in 7 2-3 innings. Huston Street got the last three outs for his 26th save in 29 attempts, and his first since becoming the 27th member of the 300-save club on July 22.
Gillaspie connected for a two-run drive in the sixth. The Angels added another run later in the inning for a 5-3 lead.
Kluber (6-12) gave up five runs and 10 hits in 5 2-3 innings, and left with a 3.60 ERA this season.
Kluber faced a lineup missing slugger Albert Pujols, who got the night off after playing first base in all three interleague games at Dodger Stadium because the Angels weren't able to use a designated hitter.
Yan Gomes hit a two-run homer for Cleveland in the first inning and center fielder Michael Bourn robbed Kole Calhoun of a home run in the bottom half.
Gillaspie, acquired by the Angels from the Chicago White Sox in a cash deal on July 24 after third baseman David Freese broke a finger, connected after a leadoff single by Erick Aybar. It was his fourth home run this season and first in seven games with his new club.
Four batters later, David DeJesus -- one of three outfielders the Angels got at the trading deadline -- chased Kluber with a two-out RBI single.
The Indians scored three times in the first. Michael Brantley hit an RBI single and Gomes hit his sixth homer.
Cleveland didn't get another hit until Santana's two-out single in the sixth, which ended a string of 14 straight batters retired by Richards.