Giants' Preston Parker drops three costly third down passes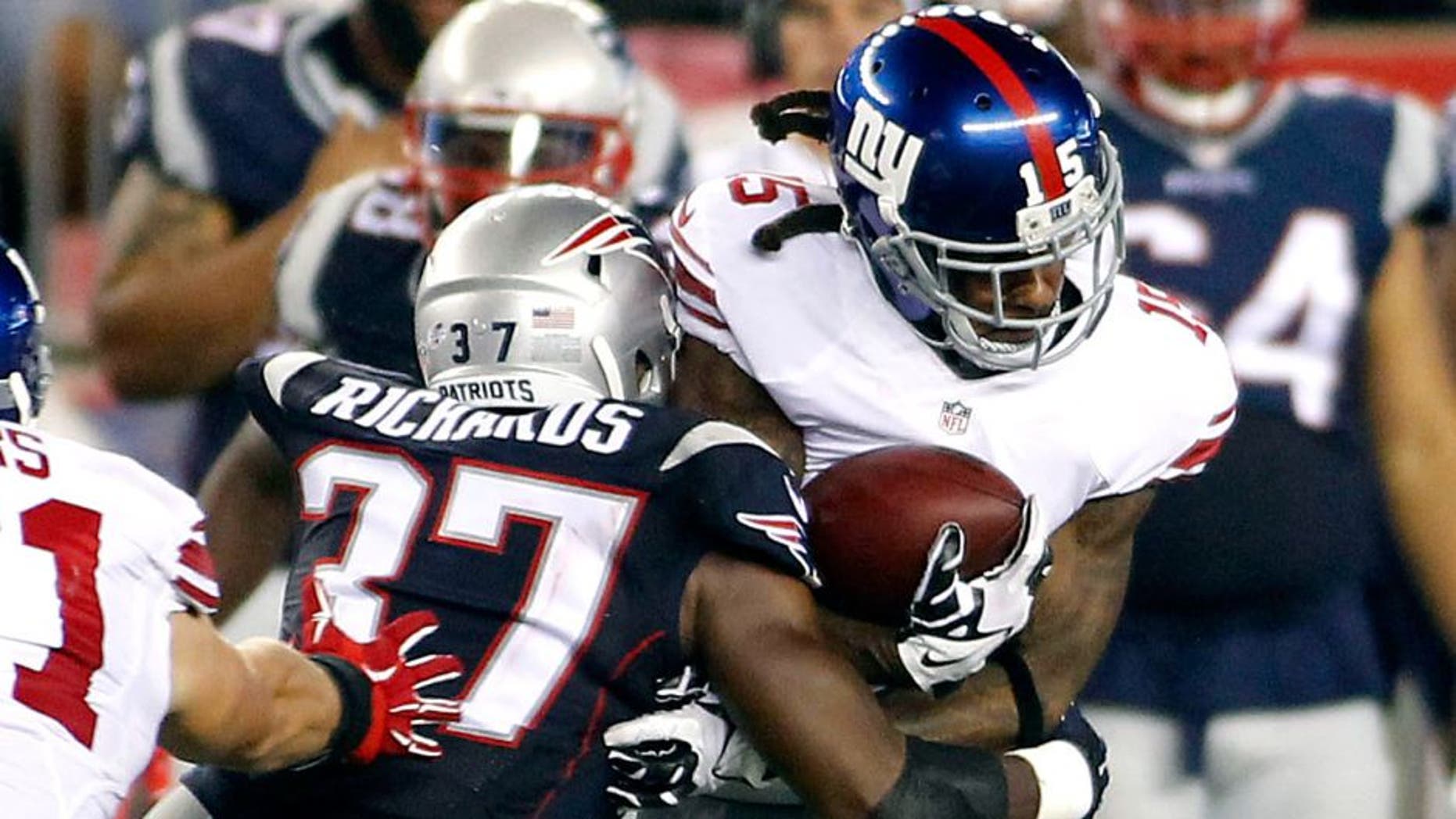 There is a lot of blame to toss around in the New York Giants' stunning loss on the final drive to the Dallas Cowboys. Giants wide receiver Preston Parker could find himself in the mix despite both head coach Tom Coughlin and quarterback Eli Manning taking the blame for the loss.
Filling in for injured slot wide receiver Victor Cruz, Parker made three key mistakes while operating as the Giants' starting slot receiver. On three separate third downs, Parker dropped a pass that hit him right in the hands. On every play, Parker was already at or past the first down marker.
Parker's drops came when the Giants were trying to extend their lead with a touchdown before halftime, and twice when the Giants were trying to extend their lead in the fourth quarter. On all three drives combined, the Giants were forced to settle for two field goals and a punt.
The Giants missed an opportunity or more points on three passes that bounced right off of Parker's hands. These kinds of mistakes don't always get remembered, but they play a key role in the game's final outcome.
The Giants have not announced a timeline for Cruz's return to the football field. If he continued to miss time with a calf injury, the Giants might want to explore turning to another option at slot receiver. Free agent acquisition Dwayne Harris makes the most sense. The Giants signed Harris to be a core special teamer and a gadget player on offense, but he has held his own in limited offensive snaps.