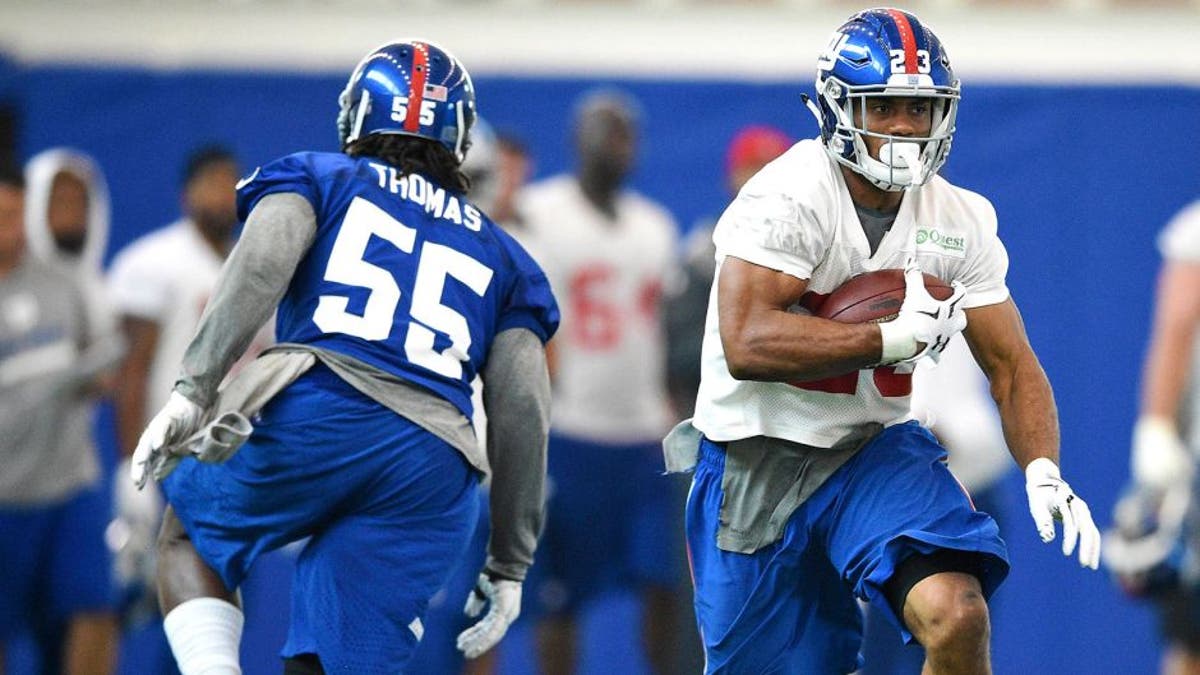 If there's one word you can use to describe what the New York Giants' 2015 defense will be, that word is aggressive. This is also not a word that you could have ever used to describe the Giants' defense under former defensive coordinator Perry Fewell.
With Steve Spagnuolo in town, the defense is going to attack. Earlier this offseason, veterans Jon Beason and Prince Amukamara gave a strong vote of confidence for the defensive changes they've seen present under Spagnuolo. They used the words aggressive and attacking too.
Recently, the Giants' offseason addition, linebacker J.T. Thomas, joined the veterans in his praise of Spagnuolo's defense. He reiterated what the unit's main goal will be when he told Giants.com that Spagnuolo's defense will allow them to "impose our will" on opposing offenses.
"Aggressive," Thomas told Giants.com when asked to describe Spagnuolo's scheme. "We're going to have a lot of fun this year. And coach Spags is allowing us to be able to use all of our athletic ability to our fullest potential and to be able to be a fast defense, to be able to impose our will on offenses. It's going to be a really cool thing this year."
There is a lot of buzz surrounding the Giants' defense, and most of that has been generated from Spagnuolo's aggressive mindset. Giants fans should rejoice. The days of soft zone coverage on third-and-long situations are long gone.
(h/t New York Giants)
Photo Credit: Steven Ryan/USA TODAY Sports