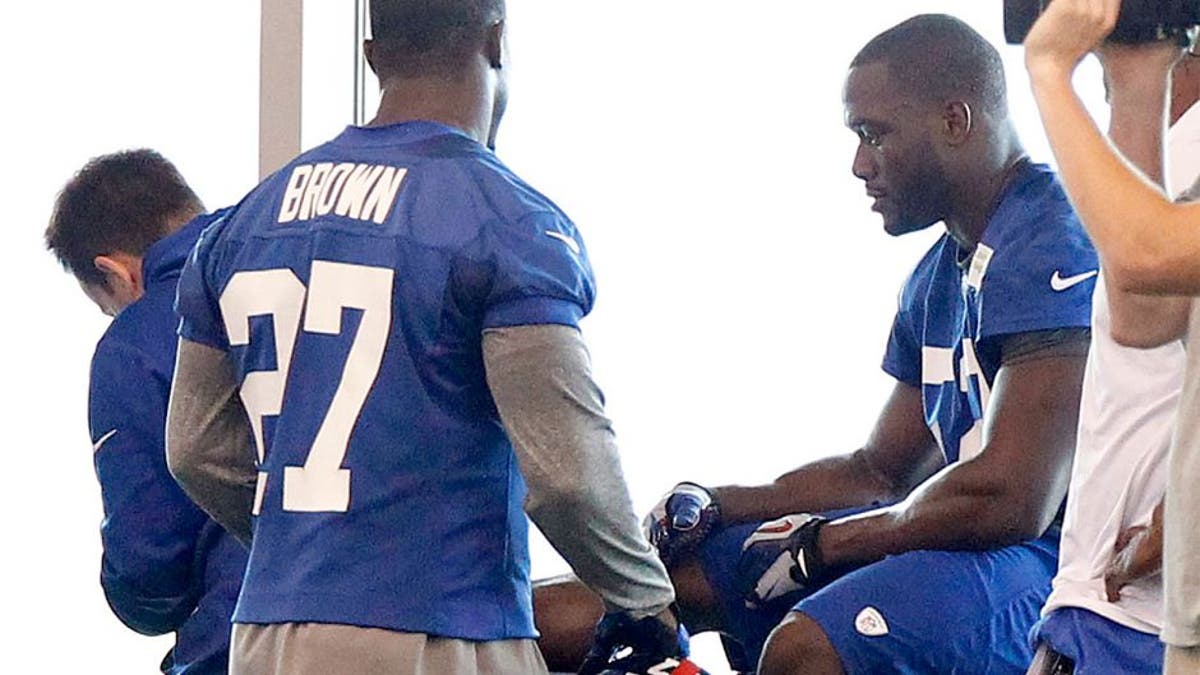 The 2014 season was a lost year for New York Giants middle linebacker Jon Beason. After helping to turn a potentially league-worst defensive unit in to a respectable group in 2013, Beason entered 2014 with high expectations.
An early offseason toe injury lingered and Beason was only able to grind his way through four incomplete games before being placed on injured reserve. After an extensive rehab, Beason feels like he's in better health now than he has been in a long time.
"I feel great. I can tell you I feel the best I've felt in four years," Beason said to Steve Serby of the New York Post. "I feel young. I feel like a kid again -- but then I have to eat those words (chuckle) if something happens."
After coming over from the Panthers in 2013, Beason was a revelation for the Giants' defense. He immediately took over the leadership and play-calling duties at the MIKE linebacker spot.
The Giants' defense will benefit from getting a leader back, and Beason will likely have a similar role in new defensive coordinator Steve Spagnuolo's scheme. Beason described what it will be like to play in the middle of Spagnuolo's defense:
"Spags (Spagnuolo) is not afraid to put more onus on the players. Everyone has the opportunity to step up and say something and orchestrate the defense, and personally, I'm not used to that. I'm used to it all be on me, but at the same time, I like the freedom of it. It's a lot of pressure on guys who have not been a Mike linebacker per se in this league, but that's the beauty of it. If we can get it down, look out, because we could be really scary."
If Beason can get back to his 2013 form, the Giants could boast their best linebacker corps since the last time Spagnuolo was coordinating the Giants' defense. Second year linebacker Devon Kennard is expected to breakout and the Giants really like what they've seen from free agent acquisition J.T. Thomas. Beason will be the leader of the group, and potentially of the entire defense now that Antrel Rolle has moved on from the team.
(h/t New York Post)