German magazine criticizes British security efforts for Olympic Games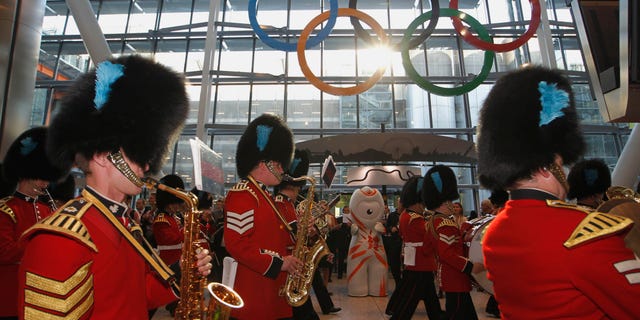 A German magazine is criticizing British security efforts ahead of the Olympic Games saying, "London and the Olympic Games are clearly not made for each other."
The article titled "A Preview of an Olympic-Sized Fiasco," appeared in the magazine DER SPIEGEL and criticized the city for an overloaded public-transportation system, plans to close off more than 100 miles of the city's streets to normal traffic, the gloomy weather and other features of British life including childhood obesity.
"There isn't much wiggle room between having things go as planned and total chaos. All it takes to disrupt this delicate balance is a broken-down train, a foolish tourist, a suicide, a panic or a bomber," the article says.
The article likens the Olympic situation to "wartime," citing that "twice as many soldiers as Britain has in Afghanistan," will be patrolling the events, including "a helicopter carrier and special forces units armed to the teeth," that it says will make the city "look like it's under siege."
DER SPIEGEL says there is no room in London for problem, saying the city "will be an arduous obstacle course for everyone."
'Though London has many natural gifts, they aren't of the kind that makes it ideal to host such a major event," the article says.
Click here for more from DER SPIEGEL.