GEICO, Casey Mears sign multi-year extensions with Germain Racing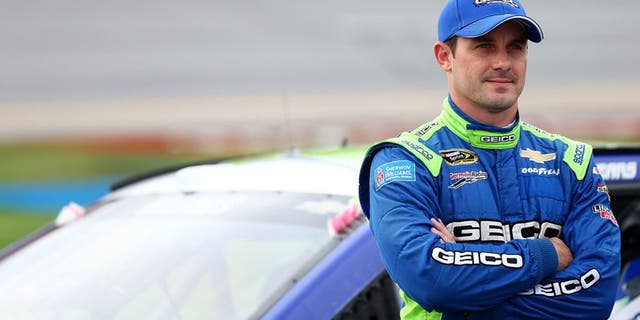 Germain Racing announced Thursday that both sponsor GEICO and driver Casey Mears has signed multi-year contract extensions with the single-car NASCAR Sprint Cup Series team.
GEICO will remain the primary sponsor on the No. 13 Germain Racing Toyota through the 2018 season, with Mears piloting the car during that time.
The partnership between Germain Racing and GEICO dates back to 2008, when the partnership began in the NASCAR XFINITY Series. That partnership moved to the Sprint Cup Series in 2009.
"NASCAR is a natural fit for us and it has provided access to a brand-loyal fan base that now has a clear line of sight into GEICO's multiple product lines and the many ways that we can service their insurance needs," said GEICO vice president of marketing Ted Ward. "We've enjoyed our partnership with Germain Racing and Casey Mears and the character of their organization is in line with our corporate values. We are excited about the extension and look forward to building upon our successful relationship in the sport of NASCAR."
Mears joined Germain Racing midway through the 2010 season, working with crew chief Bootie Barker the entire time. Since then, Mears and Germain Racing have earned one top five and five top 10s.
"This is great news for our Germain Racing team because everyone has worked so hard to build this GEICO program and people in the garage are taking notice of what we're accomplishing," said Mears. "GEICO is such a great partner and they not only support our team, but the sport in general, which makes me even prouder to have the opportunity to drive the GEICO Chevy. We appreciate their belief in us and have enjoyed our relationship with everyone at the corporate office, as well as the GEICO associates that we get to interface with each week at the racetrack."
This season Mears opened the year with a sixth-place finish in the Daytona 500 and has 15 top-20 finishes to date.