FS1's 'NASCAR Race Hub' to broadcast live from Smithfield Foods headquarters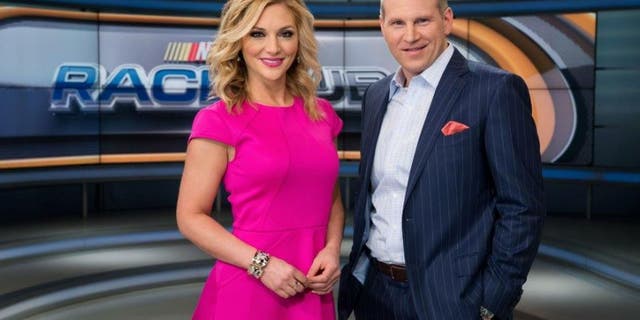 FS1's "NASCAR Race Hub" will broadcast live from Smithfield Foods' headquarters in Smithfield, VA on Thursday, April 21 leading up to the Sprint Cup Series race at Richmond International Speedway.
Smithfield Foods sponsors the No. 43 Richard Petty Motorsports Ford Fusion, driven by Aric Almirola. Seven-time champion and team owner Richard Petty, along with Almirola, will be on-site to appear on the show, as well as meet with fans and sign autographs for those in attendance.
"We're in the fifth year of our partnership with the Smithfield family, and I can tell you that they get as excited about race weekends as we do!" said Almirola. "It's cool that they are bringing in these fantastic displays and a great show like "NASCAR Race Hub" to broadcast in their hometown, really allowing fellow employees and local residents to share in the excitement."
"NASCAR Race Hub" host Adam Alexander will be on location, along with FOX NASCAR analyst Larry McReynolds and reporter Kaitlyn Vincie. Host Danielle Trotta and former crew chief Andy Petree will also be live from the Charlotte studio.
Fans attending the event can check out various displays and an amateur bacon-eating contest that will be judged by "The King" and Almirola. Petty's 1967 Plymouth Belvedere replica, his winningest car, and his iconic Plymouth Superbird will also be on display.
"Smithfield came to the table embracing originality," said Neil Mulcahy, FOX Sports EVP Ad Sales. "I think this is a time of true evolution in sports advertising ... while the 30-second spot is still the cornerstone of most campaigns, companies are now looking at creative opportunities to develop content that connects their brand even deeper within the fabric of the sports in which they are investing."
The event at Smithfield Foods, 200 Commerce Street, Smithfield, VA will begin at 5:00 p.m. ET.