Former Vikings hopeful now looking to make it in WWE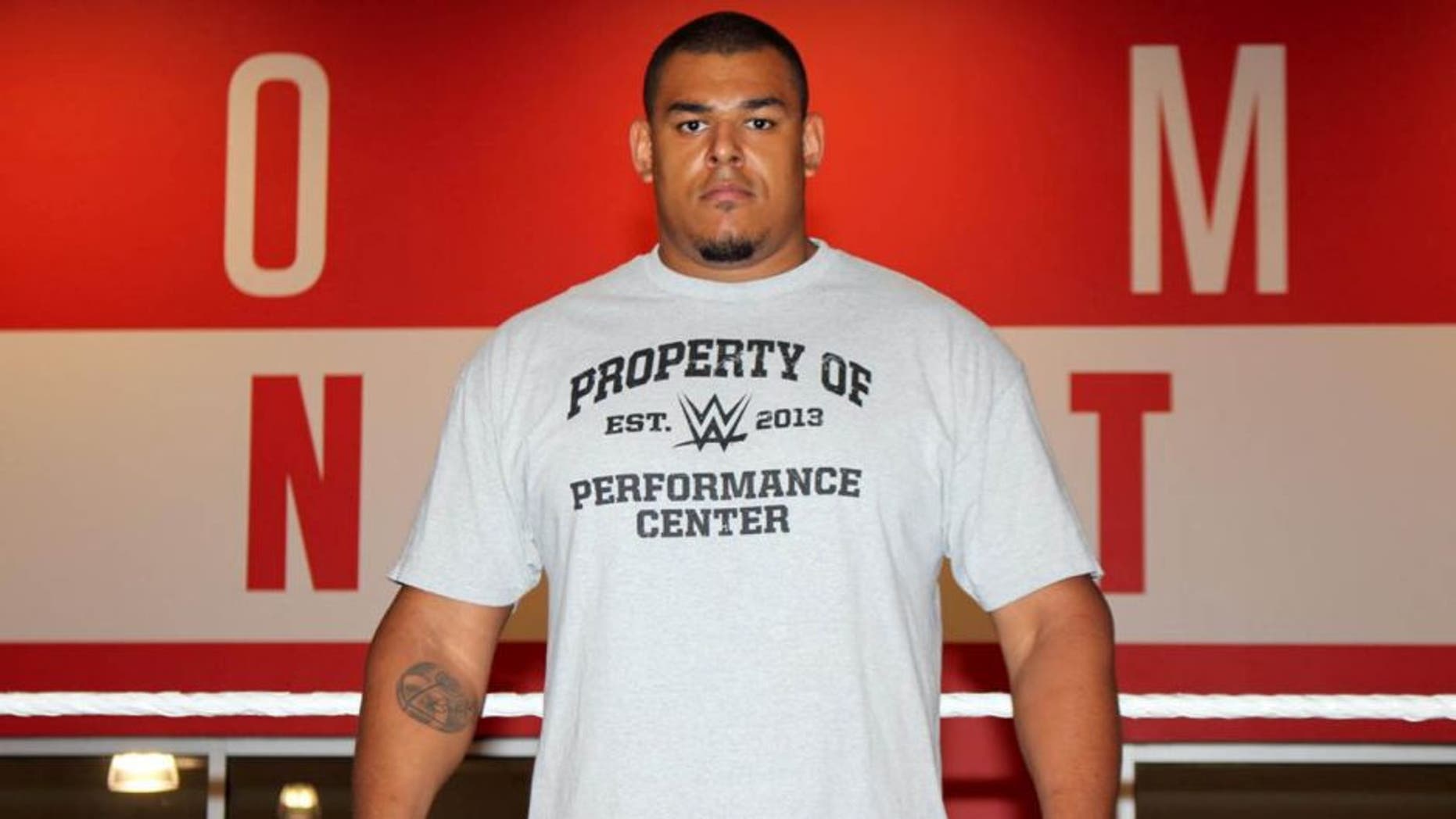 One-time Minnesota Vikings offensive tackle Babatunde Aiyegbusi was the story of the preseason in 2015, when the 6-foot-9, 345-pound Polish lineman made a splash at training camp with his size and athleticism.
Now, the former Polish and German football star will become the latest former Viking to try his luck in the ring.
Aiyegbusi has joined the WWE Performance Center, where he will train to become a professional wrestler, the company announced, calling him a "giant from the gridiron."
After picking up football in 2010 and earning a contract with the Vikings just a few years later, Aiyegbusi knows a thing or two about switching careers.
Aiyegbusi's story made headlines last year when he tried out for the Vikings after an impressive career in the Polish American Football League and the German Football League.
He isn't the first former Viking to make the switch.
WWE stars Roman Reigns (then Joe Anoa'i) and Brock Lesnar both have history with Vikings.
Anoa'i went undrafted in 2007 as a defensive tackle out of Georgia Tech, before signing with the Vikings and being cut just before minicamp began.
Lesnar, a star wrestler at the University of Minnesota, signed with the Vikings in 2004 after three years in WWE, but was cut before the regular season began.
Aiyegbusi went by the nickname "Babs," but he might want to take a hint from Anoa'i and find something a little more suited to ring.