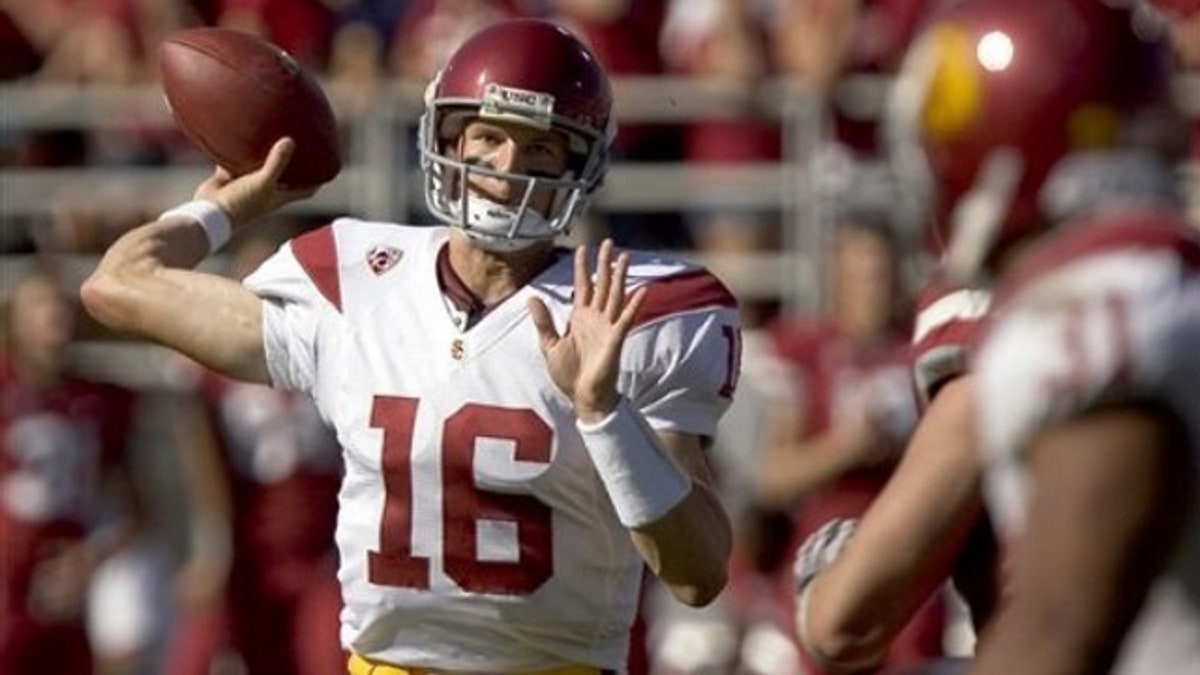 LOS ANGELES -- Los Angeles police say former Southern California backup quarterback Mitch Mustain has been arrested on suspicion of selling prescription drugs.
LAPD spokesman Bruce Borihanh says the 22-year-old Mustain was arrested Tuesday night by narcotics officers in the San Fernando Valley.
Mustain was booked on $30,000 bail. No other details of the arrest have been released.
Mustain became a backup quarterback for the Trojans after transferring to USC from Arkansas in 2007. He started in last season's game against Notre Dame when Matt Barkley was injured.
Mustain is currently preparing for the NFL draft.