Former Seahawks WR shares tearful reunion with paramedics who saved his life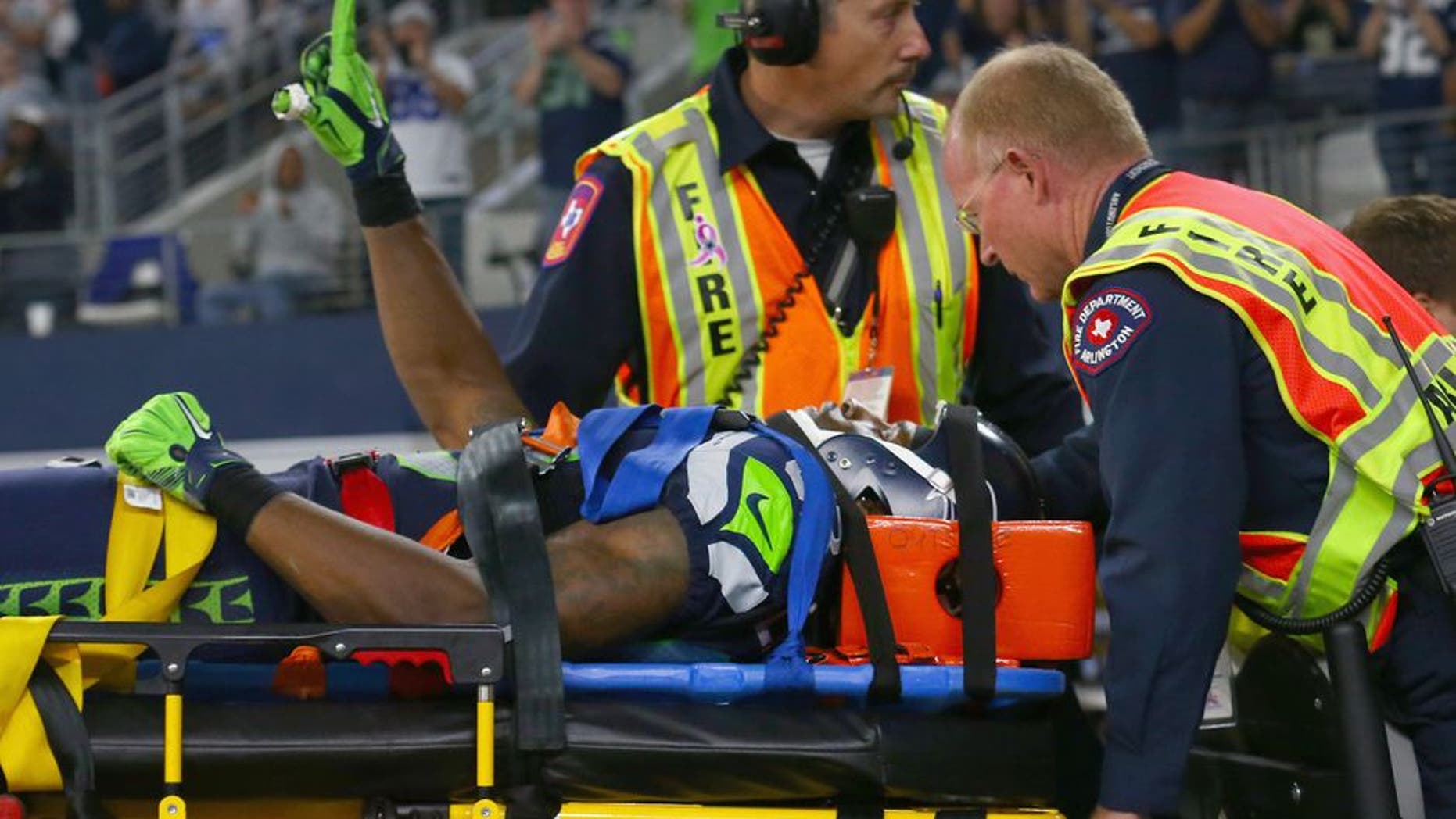 Former Seattle Seahawks receiver Ricardo Lockette shared a tearful reunion this week with the paramedics who saved his life.
Lockette, who was Russell Wilson's intended receiver on the interception that sealed the 2015 Super Bowl, suffered a career-ending injuryin November 2015 at Dallas. Hit on punt coverage, Lockette endureda separation of the top vertebra that connects the spinal cord to the head.
However, the skilled work of the Arlington, Texas, paramedics who attended to him is "the reason that I'm standing here. The reason that I have the opportunity to hug my mom now. The reason that I had the opportunity to go to my daughter's elementary school graduation," Lockette told agroup of emergency responders at the Washington Fire Chiefs conventionin Spokane.
Then Lockette got a big surprise: Two of the paramedics from Arlington were in the crowd, and Lockette shared a tearful embrace with them.
"If someone told you that your life is going to be on the line today, and your life is totally in the hands of this guy behind you in traffic, and he saved your life, and you go on to see your kids' graduation, and you go on to propose to your wife, you go on to live a wonderful life what would you say to that guy that initially gave all that to you?" Lockette told KXLY-4 News.
"And that's what today was for me."