Former Seahawk Russell Okung has a message for Seattle fans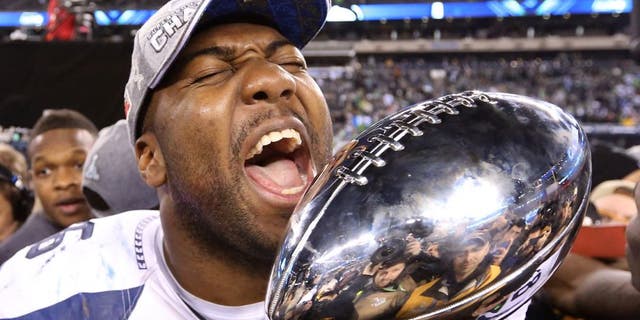 Russell Okung spent his first six years in the NFL with the Seahawks, helping the franchise win its first and only title in 2013. He watched the team go from a potential playoff contender to a Super Bowl favorite.
But his time in the Great Northwest came to an end earlier this month, when the left tackle agreed to a five-year deal with the Denver Broncos. The one-time Pro Bowl tackle said goodbye to the "12th Man" on Wednesday, writing a first-person piece for the Seattle Times.
Okung wrote about his start with the Seahawks, how moments after hearing his name called by the club with the sixth-overall pick in 2010, "I knew I wanted to do big things in Seattle. I wanted to accomplish feats Seattle had never seen before. And with my teammates, coaches, and the support of my city, we did."
Okung goes on to write about his teammates and what they accomplished for the city. "Together, we created a new standard of football for the Seahawks."
But Okung saves his parting message to the fans and the city for last. "Seattle is my home and will always be."