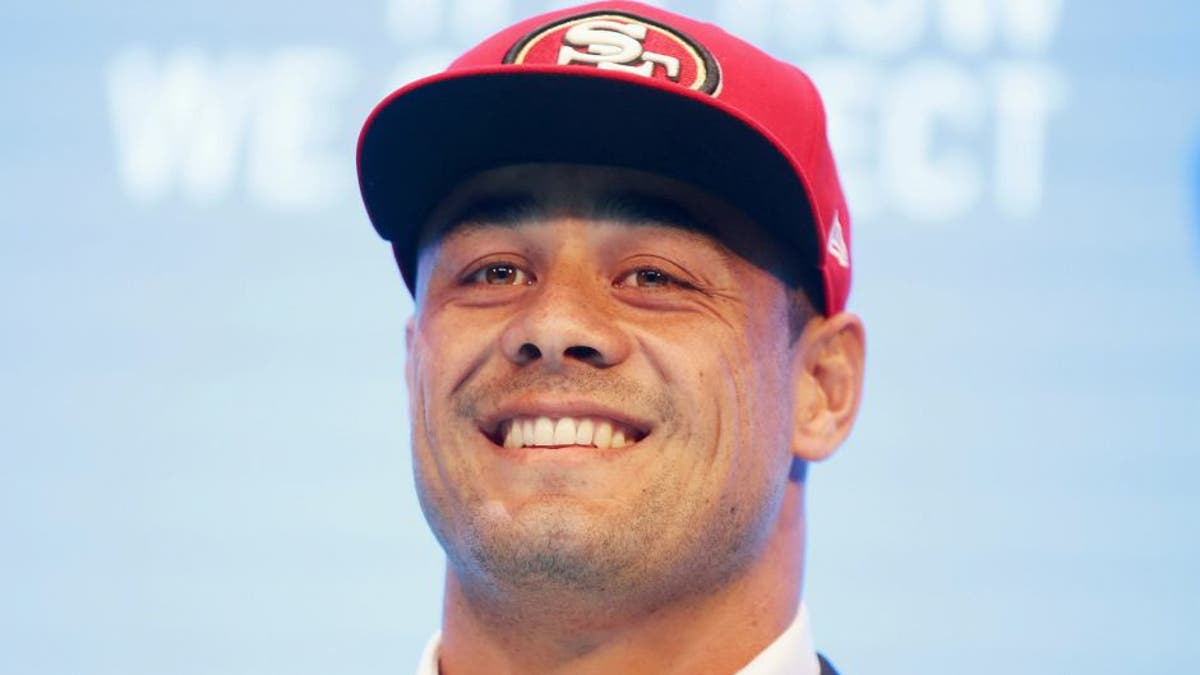 Up till this point, it's been a learning process for former Australian rugby star Jarryd Hayne.
Signed by the 49ers in the offseason, Hayne has yet to experience a full-padded practice. On Tuesday, that will change, and the coaching staff is curious to see how Hayne will respond.
"I think it will be great for him," offensive coordinator Geep Chryst said of Hayne. "Even the sound that pads make. I think it will be good for him to hear in the blocking game. And he's such a great natural athlete, we'll see where this goes. ... I think there'll be maybe a humorous moment, and then there'll be a 'wow' moment. And it might be all in the same practice."
Whether Hayne can adjust on the fly is a big question mark. A 49ers analyst noted that Hayne's upright running style - more suited for the rugby game - will be the one of the biggest adjustments. To be making cuts and running full speed with pads on is another factor.
"It's going to take time," he said. "I'm sure there are going to be times when I get smashed because I'm running too upright. That's part of the learning curve. I don't have fear in that. I'd rather get hit hard and learn like that than beat around the bush. It's one way you learn from your mistakes."
Hayne doesn't seem fazed. He's more than ready for the challenge.
(h/t Sacramento Bee)