Former Newcastle keeper Pavel Srnicek dies at the age of 47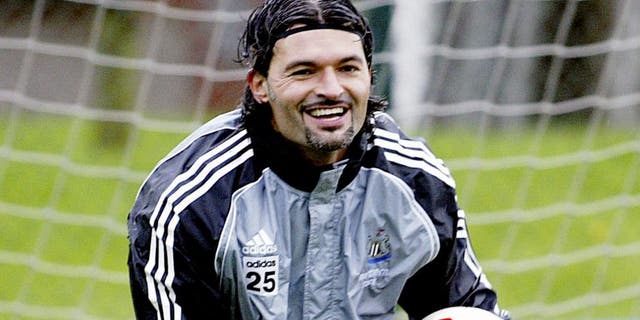 Former Newcastle United goalkeeper Pavel Srnicek has died at the age of 47, nine days after suffering a cardiac arrest.
Srnicek collapsed while running in his native Czech Republic on Sunday, 20 December.
Srnicek was immediately rushed to a nearby hospital in Poruba and placed in an induced coma.
But his agent, Steve Wraith, confirmed that brain scans showed "irreversible" damage and the decision was taken to turn off his life support system.
Wraith said: "It is with deep sadness that I have to announce the passing of former Newcastle United player Pavel Srnicek.
"Pavel suffered a cardiac arrest before the Christmas period in his home country and had been in an induced coma in hospital with his close family around his bedside.
"Despite the best medical attention the final brain scans on Monday showed irreversible damage and the decision had to be taken to switch off the life support machine. Pav passed away on the afternoon of Tuesday 29th December 2015, with his family by his side.
"Pavel, the goalkeeping coach at Sparta Prague, had recently been on a whistle-stop tour of Tyneside to promote his autobiography 'Pavel Is A Geordie', something that he was very proud of.
"My final conversation with him was about getting the entertainer's team back together one more time for charity next year as it will be 20 years since that Newcastle team almost won the Premier League.
"We will make that happen and celebrate this great man's life together - United, fans and players alike."