Former Army Ranger Villanueva set to make first NFL start for Steelers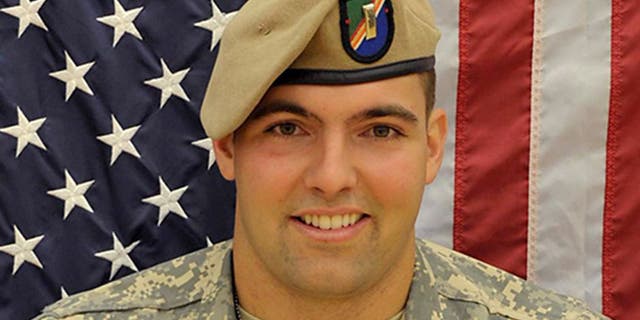 Former Army Ranger Alejandro Villanueva will make his first NFL start this Sunday for the Steelers. PhiladelphiaEagles.com PhiladelphiaEagles.com
When Alejandro Villanueva was cut by the Philadelphia Eagles in the summer of 2014, he wasn't sure if he would continue pursuing his NFL dream or return to the military. The former Army Ranger had served three tours of duty in Afghanistan, but luckily the Eagles had played Mike Tomlin's Pittsburgh Steelers just a few days earlier and the towering defensive end was noticed.
"I looked across the field during the anthem and there's a guy standing over there about a head taller than everybody else and saluting during the anthem," Tomlin said per PennLive.com. "It kind of got my attention. I wanted to know about this enormous human being over there saluting."
The Steelers signed Villanueva a week later, and the project began to convert Villanueva to an offensive tackle as Tomlin envisioned. The only problem was that the 6-foot-9 Villanueva weighed just 245 pounds and he hadn't played offensive line since his junior year at West Point. As a senior in 2009, he was a 290-pound receiver who caught 34 balls for 522 yards and five touchdowns.
Fast forward to this year, and Villanueva is up to 320 pounds and set to make his first NFL start in place of the injured Kelvin Beachum. Beachum suffered a torn ACL in last week's win over Arizona, forcing Villanueva into action in the second quarter.
Villanueva held his own, but faces a daunting task this Sunday in Kansas City against a pair of dynamic pass rushers in Justin Houston and Tamba Hali. He could be protecting Ben Roethlisberger's blind side as soon as this week as the star quarterback works his way back from the knee injury he suffered last month.
"He was in there for 2 1/2 quarters in critical moments," offensive coordinator Todd Haley said of Villanueva via Steelers.com. "That being said, this will be a different deal going into Arrowhead Stadium, where it's noisy. They have Tamba Hali, Justin Houston and Allen Bailey, really some of the best pass rushers in the game. We will get a real feel for where he is this week."