Floyd Mayweather To Fight Argentinean Welterweight Marcos Maidana In May Unification Bout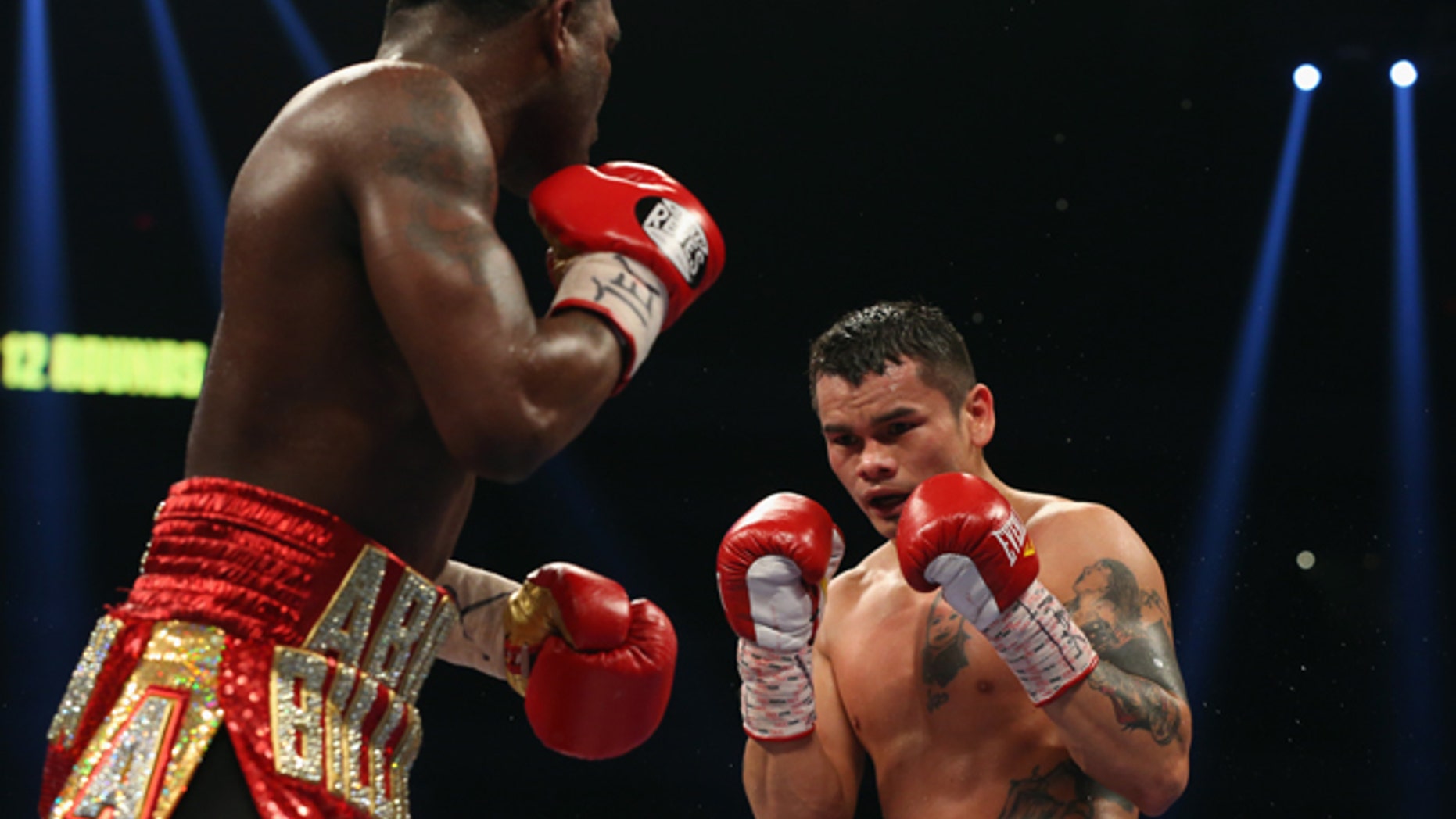 LAS VEGAS (AP) – Floyd Mayweather is scheduled to face WBA welterweight champion Marcos Maidana on May 3 in a bout to unify their 147-pound titles.
WBC welterweight champion Mayweather (45-0, 26 KOs) is coming off year in which he had victories over Robert Guerrero and Canelo Alvarez. Maidana (35-3, 31 KOs), of Margarita, Argentina, defeated Adrien Broner on Dec. 14 by unanimous decision.
"Marcos Maidana's last performance immediately brought him to my attention," Mayweather said in a statement
"He is an extremely skilled fighter who brings knockout danger to the ring. I think this is a great fight for me and he deserves the opportunity to see if he can do what 45 others have tried to do before him — beat me," Mayweather said.
For his part, Maidana told the Associated Press, "I'm very happy to fight Floyd Mayweather, and that will give me the opportunity to show the world that I am the best welterweight in the division," he said. "I just handed a great boxer his first loss, and I plan to do the same with Mayweather. I don't care if he's the best and undefeated."
Follow us on twitter.com/foxnewslatino
Like us at facebook.com/foxnewslatino