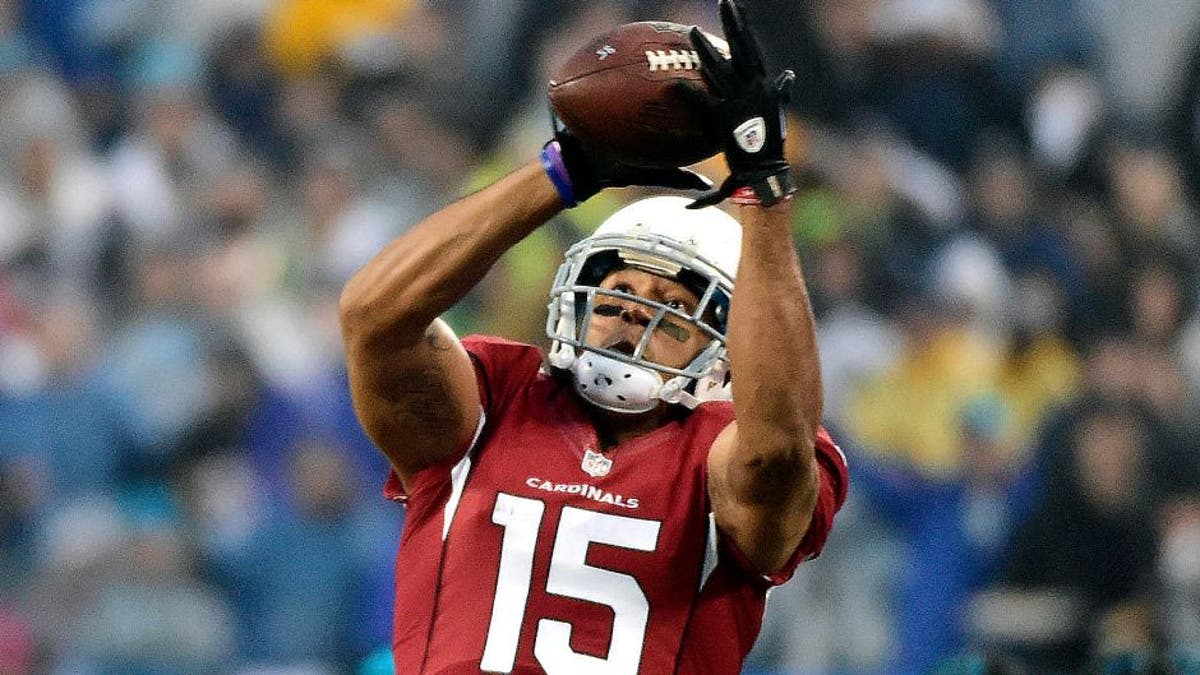 It's no secret that professional sports is a business. Players are traded or waived to save money.

The NFL is no different, particularly because of its strict salary cap.

These five players on the Cardinals' roster could be facing uncertainty heading into 2015.

Their performance could determine what happens to their future in 2016.
Michael Floyd, wide receiver
Entering his fourth season, Michael Floyd has appeared in all 48 games during his three-year career. He registered highs in 2012 with receiving yards (1,041) and in 2013 with touchdowns (6), despite the shuffling of quarterbacks under center.
However, Floyd has a cap number of $7.32 million in 2016. With the emergence of John Brown at a far more desirable number of $747,725, Floyd could be expendable. Brown burst onto the scene last season, finishing with 696 yards and five touchdowns.
The Cardinals could choose to walk away and save that money to use towards Brown, or even look at another position of need.
Jermaine Gresham, tight end
Coming off back surgery, Jermaine Gresham signed a one-year deal with the Cardinals in the offseason. Just 27 years old, he reunites with quarterback Carson Palmer, whom he played with in Cincinnati during the 2010 season.
His future, however, is unclear. The Cardinals also have options in Troy Niklas (under contract through 2017) and Darren Fells (another free agent, but at a much cheaper cost of $510,000 in 2015). Whether Gresham is in their long-term plans remains to be seen. If there's one thing going for the five-year veteran, it is his consistency. Gresham has played in at least 14 games each season and caught at least 45 passes.
Sean Weatherspoon, linebacker
Like Gresham, Sean Weatherspoon is coming off a serious injury: He ruptured his Achilles in 2014 and was sidelined the entire season. Weatherspoon also missed nine contests in 2013 due to injury, his last appearance in a game coming on Dec. 15 of that season.
Prior to injury, Weatherspoon had been a key part of the Falcons' defense. His best year came in 2011 when he played in all 16 games and recorded 115 tackles, four sacks and one fumble recovery. The Falcons weren't willing to pay to find out whether Weatherspoon can return to pre-injury form, but it's a low-risk, high-reward situation for the Cardinals.
Cory Redding, defensive end
The Cardinals signed Cory Redding in the offseason to bolster their defensive line, a veteran who has familiarity with head coach Bruce Arians, who was on staff with the Colts during the 2012 season.
However, Redding will turn 35 in November and The Desert is likely the last stopgap for his career. But whether he remains with the team beyond this year is uncertain.
Redding holds a $4 million cap number, which isn't particularly high, but the Cardinals have second-year man Ed Stinson (just 25 years old) also vying for playing time.
Bobby Massie, right tackle
Drafted in the fourth round of the 2012 NFL Draft by the Cardinals, Bobby Massie is entering the final year of his rookie contract. He appeared in all 16 games last season, which triggered a clause in his contract that netted him an extra $900,000.
However, in May, the Cardinals drafted D.J. Humphries, who also plays the same position. It is expected to be one of the more intriguing training camp battles heading into the 2015 season, even after Humphries' news of suffering a knee injury on Wednesday.
Humphries is clearly the future at right tackle for the Cardinals. Whether they choose to slowly integrate Humphries or hand the reigns to him in Week 1 is something to watch. Massie's return beyond this season could hinge on his performance come fall or whether the Cardinals feel he's worth the price to bring back.
*All salary cap information used via OverTheCap.com