FIFA Accepts Kickback Ruling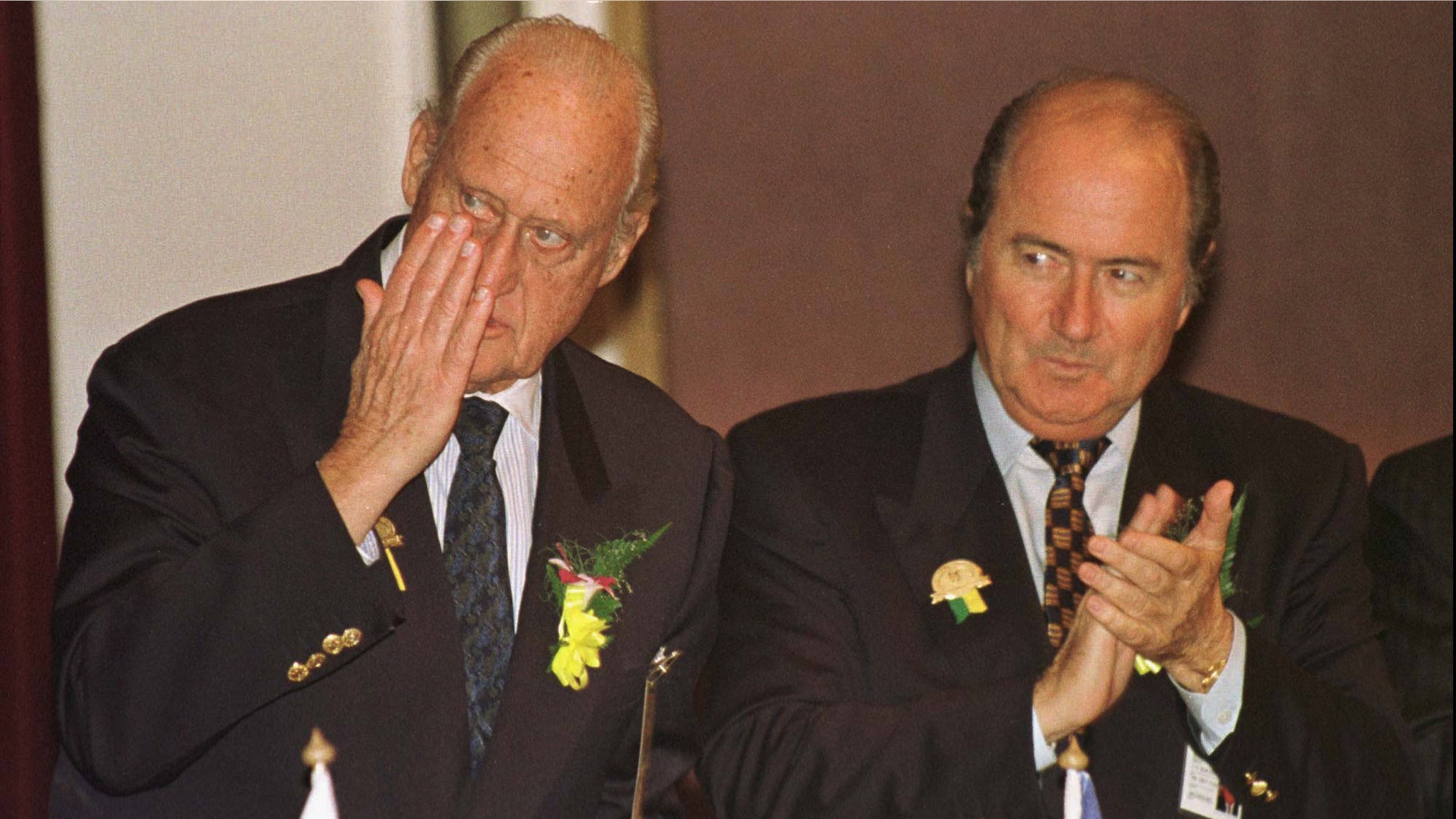 Officials for the world's leading soccer body will not appeal a Swiss court ruling that clears the path for the release of a document identifying soccer officials who took millions of dollars in bribes from World Cup broadcast deals.
FIFA said it will not comment on the document's contents until its release has been cleared by the court. The decision by the state court in Zug court was reported Tuesday by the Zurich business weekly Handelszeitung.
The document details a settlement announced in 2010 in which senior soccer officials acknowledged taking kickbacks and repaid $6.1 million.The officials repaid the money on condition that their identities remained anonymous.
The 10-year-old scandal stems from alleged payments made by the ISL marketing agency before its 2001 collapse with debts of $300 million.
The paper reportedly implicates former FIFA President João Havelange and Ricardo Teixeira, the 2014 World Cup organizing committee president.
FIFA had planned to release the court papers on Dec. 17 but "legal measures taken'' by a party involved in the 10-year-old ISL scandal prevented publication.
World football's governing body did not identify which third party has stalled the process.
FIFA President Sepp Blatter had earlier promised to publish the document.
Dealing with the ISL case became a signature test of Blatter's promised willingness to reform FIFA and world soccer after a slew of scandals involving bribery, vote-rigging and ticket scams.
Blatter promised in October to publish the document after his executive committee met Dec. 16-17 in Tokyo.
"It was my strong will to make the ISL file fully transparent at this meeting,'' Blatter said in a statement on Dec. 7. "I have now been advised that as a result of the objection of a third party to such transparency it will take more time to overcome the respective legal hurdles.
"This does not change my stance at all. I remain fully committed to publishing the files as soon as possible.''
Blatter's promise of publication was initially met with skepticism by veteran FIFA watchers. However, Blatter and FIFA officials insisted in recent weeks that the 41-page German-language document from the Zug court would be translated into English, French and Spanish and then published.
Blatter has said he was cleared of any wrongdoing in all aspects of the ISL case. Still, the court document could give details of his awareness of kickbacks being paid at a time when commercial bribery was not a crime in Switzerland.
Based on reporting by the Associated Press. 
Follow us on twitter.com/foxnewslatino
Like us at facebook.com/foxnewslatino