Fans in Edmonton sing American anthem after microphone malfunctions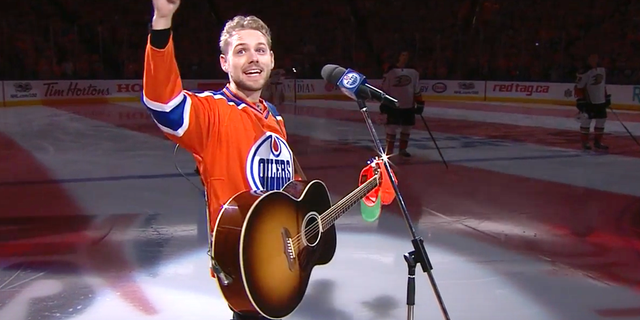 Prior to Game 3 of the Oilers-Ducks series on Sunday night, the microphone used for the singing of the anthems malfunctioned. Not to worry, though, fans at Rogers Place were ready to step in and take the reins.
As anthem singer Brett Kissel stepped to the mic for the Star Spangled Banner, he quickly realized that his mic wasn't cooperating and transitioned to lead the crowd. Luckily for him,Oilers fans were very willing and able.
It's certainly not the first time fans in Edmonton have deliveredan impressive anthem performance, but it's still pretty awesomethat they wereable to step in and save the day -- especially for America's anthem.