Fabricio Werdum: Fedor Emelianenko doesn't deserve a rematch but I'd give him one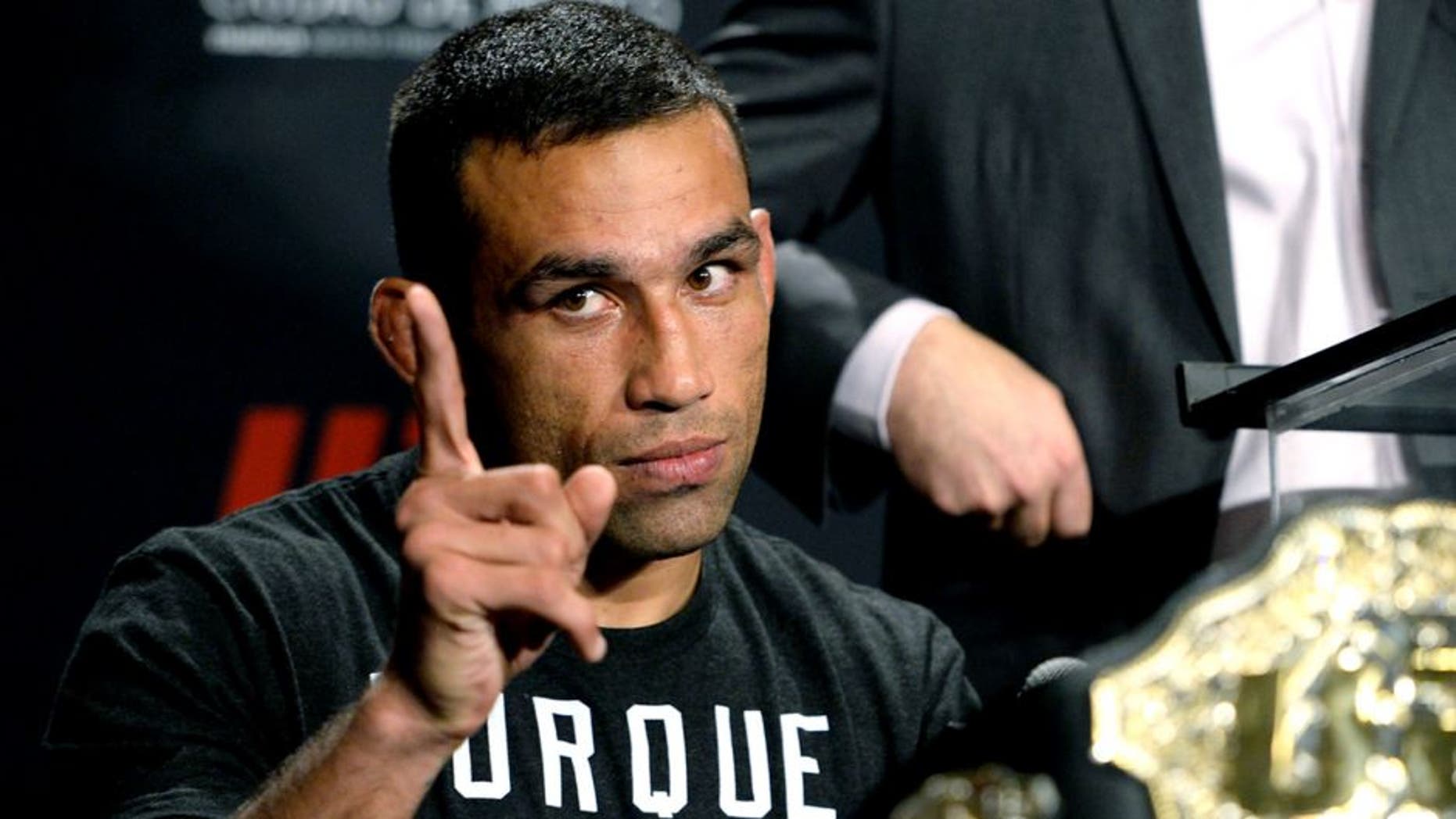 In 2010, Fabricio Werdum submitted Fedor Emelianenko in the first round of their Strikeforce heavyweight bout and handed the Russian legend his first real loss in ten years. Fedor would go on to lose his next two fights as well, all by stoppage, before fighting regionally and ending his career with three straight wins.
Now, the former pound-for-pound champion Fedor says he is returning to competition and negotiating with the UFC. If he does sign with the world's top MMA promotion, he may find an old foe at the top of the heavyweight division.
Werdum is the new UFC heavyweight champion and is awaiting his first title challenge. Should Fedor join the UFC, the Brazilian would be open to giving him a rematch.
"He lost twice after I beat him, and people forgot him too fast. If you ask around who Fedor is, no one knows," Werdum recently told members of the media in Rio.
"He was undefeated for 10 years, and he needed some rest. It would be cool if the UFC signed him. I would give him a rematch, no doubt."
Werdum is willing to fight Fedor or likely anyone else, but that isn't to say that the 35 year-old is actually of the opinion that the former Pride champion deserves a rematch, five years after their first fight. "I don't think we can do a rematch now because he hasn't fought in three years," Werdum continued.
"If he signs with the UFC, I don't know if they would give him a title shot already. I think it would me fair if he fought before, and then he fights for the title."
In the end, Werdum seemed to suggest that anything is possible, if the price is right. Fedor doesn't deserve an immediate title shot but the jiu jitsu expert could imagine giving him one as soon as this winter.
"Maybe they do a rematch with Fedor in December," he concluded.
"Even though the new fans don't know much about Fedor's history, the old fans - those who know MMA - know who Fedor is. That might happen. It only depends on the negotiation."