Ex-boxer Exum Speight arrested for 1987 murder of his manager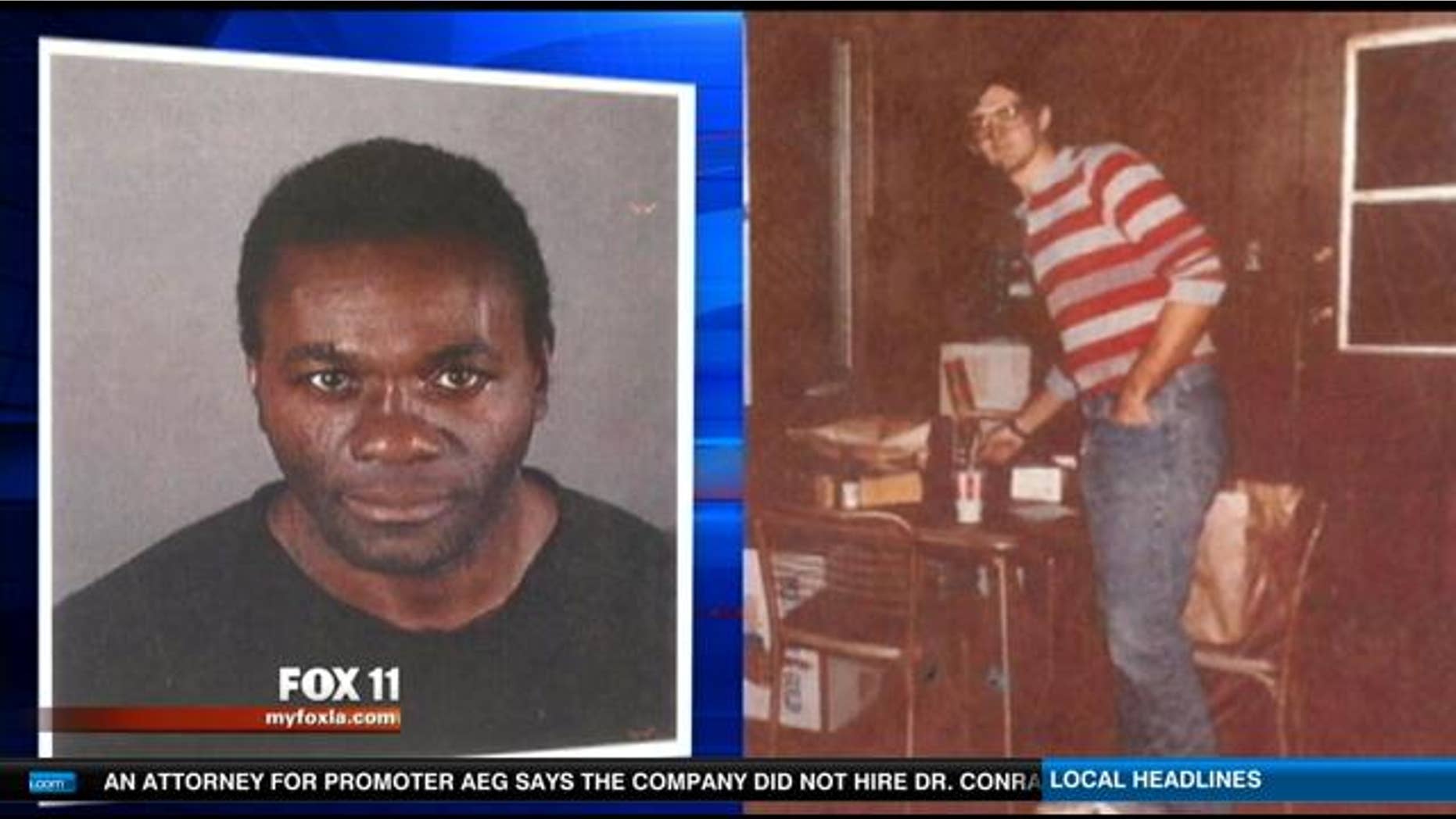 Authorities in California arrested retired boxer Exum Speight Wednesday in connection with the 1987 murder of his manager, Douglas Stumler.
Speight, 50, was taken into custody by a joint LAPD-FBI fugitive task force at his home in San Fernando, Calif. one day after a arrest warrant for Stumler's murder was filed.
At the time of his death, on March 29, 1987, Stumler was a 30-year-old Los Angeles County Housing Authority employee who managed boxers, including Speight, on the side. LAPD Detective Rick Jackson told the Los Angeles Times that the two men had lived together at one point during the mid-1980s.
Stumler's body was found in his West Los Angeles apartment two days after his death amid signs of a violent struggle. According to Jackson, the manager appeared to have been both strangled and stabbed. Jackson told the Times that Speight was initially identified as a suspect because he and Stumler had quarreled over some stolen property. However, Speight was never charged, and he was free to continue his boxing career, which lasted until 2001 and included a 1996 bout in Austria against current heavyweight champion Wladimir Klitschko (Speight was defeated by a technical knockout).
In 2010, the Los Angeles Police Department sent DNA to the Cold Case DNA Program at the National Institute of Justice. Two years later, detectives got the results: DNA from Stumler's body matched Speight. After another year of investigation, prosecutors drew up a warrant for Speight's arrest. The 50-year-old is due in court Thursday.
Click for more from the Los Angeles Times
Click for more from MyFoxLA.com