Ex-Astros coach returns to throw out first pitch months after nearly dying from brain injury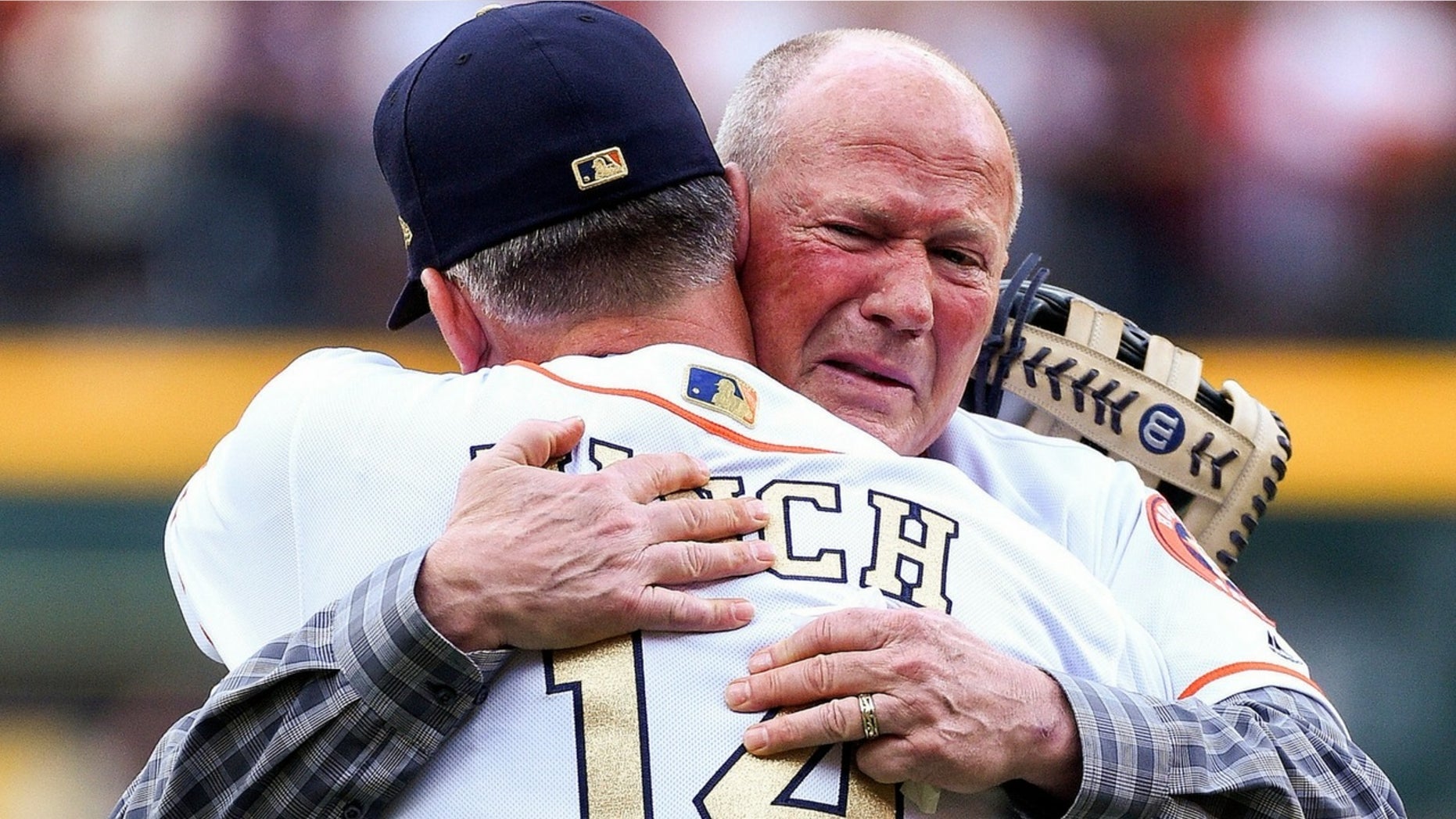 A former Houston Astros first base coach made an emotional return to the ballpark Monday night, tossing the ceremonial first pitch in the home opener months after nearly dying from a slip and fall.
Rich Dauer, 65, slipped and hit his head the night before the Astros' World Series victory parade, ESPN reported. He attended the parade, but couldn't make it through until the end.
Dauer collapsed during the festivities and was rushed to the hospital for emergency surgery. The coach had suffered a subdural hematoma, which occurs when "blood collects on your brain's surface beneath the skull," according to HealthLine.
BRAVES REPORTERS SUFFERS FRACTURED EYE SOCKET AFTER GETTING HIT BY FOUL BALL
The former Baltimore Orioles infielder was close to death. The neurosurgeon who performed surgery on him told his family he had a low chance of survival, the Baltimore Sun reported.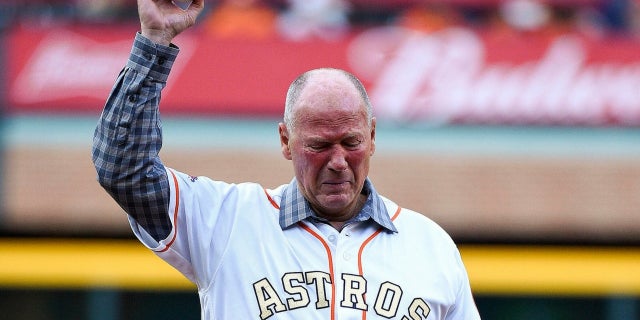 "I don't know," Dauer told the newspaper. "I just know that I could have been and the chances were really good that I would be either dead or not be able to function. I can function now, so God has something for me."
Dauer woke up in the hospital three days later.
He was invited to throw out the ceremonial first pitch during the Astros' home opener as the team took on the Orioles.
The return to Minute Maid Park was an emotional one for Dauer, who wiped his eyes as he walked onto the field to throw the ball to Astros manager A.J. Hinch. Orioles manager Buck Showalter and a few Orioles players joined the applause.
VILLANOVA DOMINATES MICHIGAN TO CLINCH NCAA NATIONAL CHAMPIONSHIP TITLE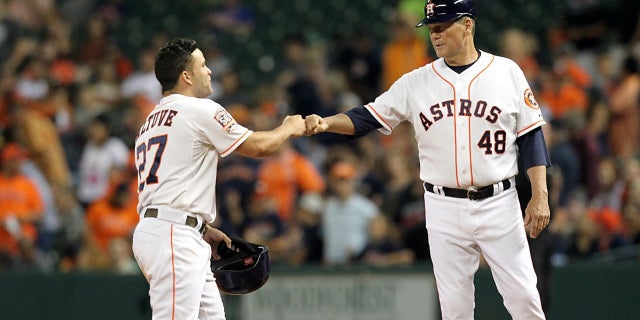 "That was the highlight of the night for me," Showalter said. "I had to go up the runway. God bless him. Rich has been a big part of the Oriole family for years, and I know how well-respected and popular he is for the right reasons. And that was long before he had the challenges he had. To see him get back out, it was a huge moment for him I'm sure, but a lot of people in our dugout were right there with him."
Dauer and Hinch shared a long embrace before the Astros welcomed back their coach to the stadium. Dauer announced in November that he would be retiring after three seasons with the team. He will receive his second World Series ring Tuesday. He won his first World Series with the Orioles in 1983.
"I'm going to wear this one [ring] a lot," Dauer said. "When I got the ring with the Orioles, it was awesome because I was a player and on the team. It was awful gaudy, though. It had a lot of diamonds. It was the first of the real diamond [rings]. It was hard to wear it. And now they make them so big that you can't get them on your finger. The year we went through, the players, it was the best. I can't wait."