Ex-49ers player accused of sexual assault, biting woman: report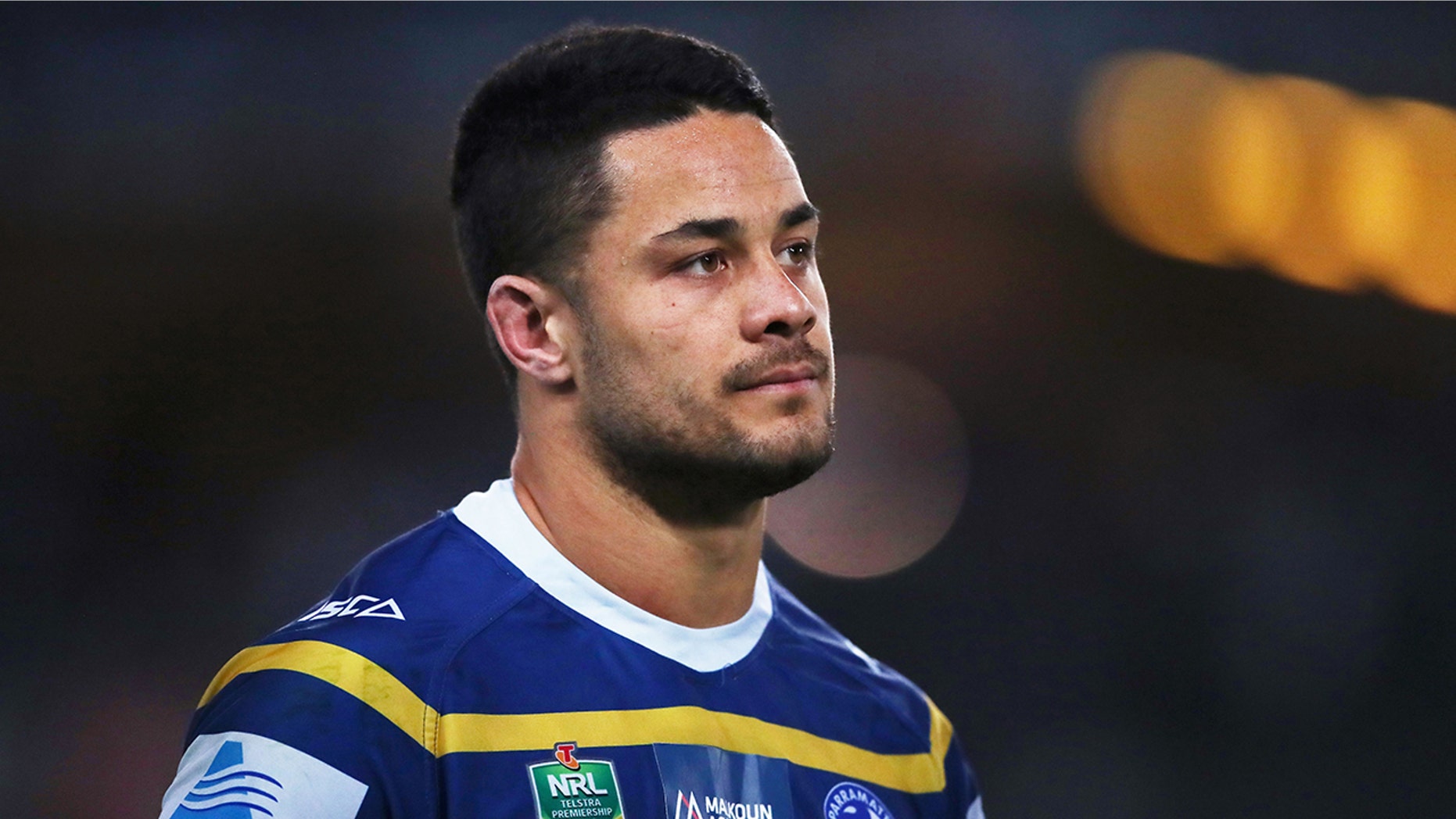 Ex-San Francisco 49ers player Jarryd Hayne is facing allegations that he sexually assaulted a woman in Australia who claimed she suffered bite wounds that required medical attention, 9News reported.
Hayne, now an Australian rugby league player, turned himself into police Monday evening, the report said.
49ERS PLAYER REUBEN FOSTER ACCUSED OF ATTACKING GIRLFRIEND, RUPTURING HER EARDRUM
The alleged victim -- a 26-year-old woman -- accused Hayne of arriving at her house intoxicated in a taxi on Sept. 30, The Sydney Morning Herald reported, citing police. Hayne allegedly ripped off the woman's clothes and bit her, drawing blood, the report said. The woman claimed she received injuries in her "genital area," and was hospitalized, 9News reported.
The woman's mother, who will be a witness in the case, was reportedly at the woman's house during the alleged incident. The woman's family claims they have photographic evidence of the alleged assault.
Hayne reportedly spent 10 hours in custody before being released early the next morning. Authorities said Hayne has yet to make a statement on record to police and has "declined to be interviewed."
A charge of aggravated assault in Australia carries a maximum penalty of 20 years in jail. Hayne was given strict conditional bail -- including a $20,000 surety payment -- ahead of his Dec. 10 court appearance, The Morning Herald reported.
LAWSUIT ACCUSES FORMER 49ERS PLAYER JARRYD HAYNE OF RAPE
Hayne was previously accused of rape during his 2015 NFL season with the 49ers. Prosecutors declined to prosecute Hayne because of insufficient evidence. The alleged victim sued Hayne in 2017 for unspecified damages over allegations of sexual battery and intentional infliction of emotional distress, The San Francisco Chronicle reported.