Everything you need to know about Sunday's race at The Glen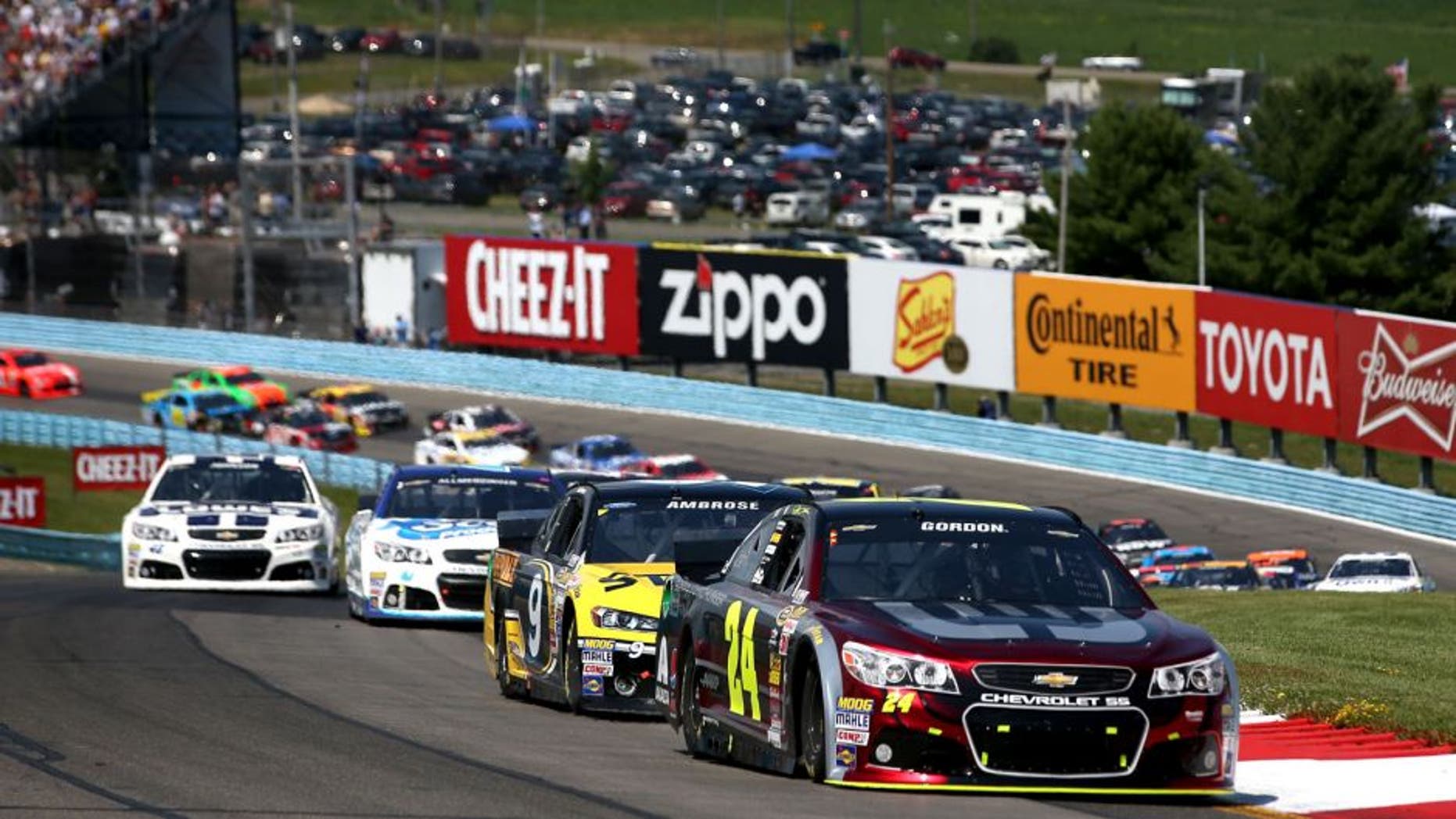 For the final time in 2015 the NASCAR Sprint Cup Series will tackle a road course, this weekend at Watkins Glen International. This race has turned into one of the most competitive and intense events of the season. NASCAR is prepared to race in the rain with specially designed Goodyear tires, but fortunately the weather appears to be clear.
Here is everything you need to know about Sunday's race at The Glen.
Tune-in:
NASCAR RaceDay - 11 a.m. ET on FOX Sports 1
NASCAR Victory Lane - 12:30 a.m. ET Monday on FOX Sports 1
Weather:
According to weather.com, Sunday's forecast for Watkins Glen, New York is calling for a high of 83 degrees, with just a 20 percent chance of rain. A few afternoon clouds are expected, with a stray shower or thunderstorm is possible.
National anthem:
David Cook, American Idol winner
Canadian national anthem:
Amy Rivard
Pace car driver:
Dave Mustaine, Megadeth lead singer
Grand marshal/Command to fire engines:
Mel Bomprezzi and Brent Cox, Kroger Company
Honorary starter:
Margarita Caraballao
Invocation:
Reverand David Fife, Bentley Creek Wesleyan Church
Color guard:
U.S. Marine Color Guard, Recruiting Station Buffalo
Flyover:
914 AW (C-130)
Defending race winner:
AJ Allmendinger. Race recap here.
Fastest in Practice 1:
Clint Bowyer. Full results here.
Fastest in Final Practice:
Jeff Gordon. Full results here.
Front Row:
AJ Allmendinger and Martin Truex Jr. Full story here.
Starting lineup: