Erik Jones tops Ryan Blaney to earn win at Chicagoland Speedway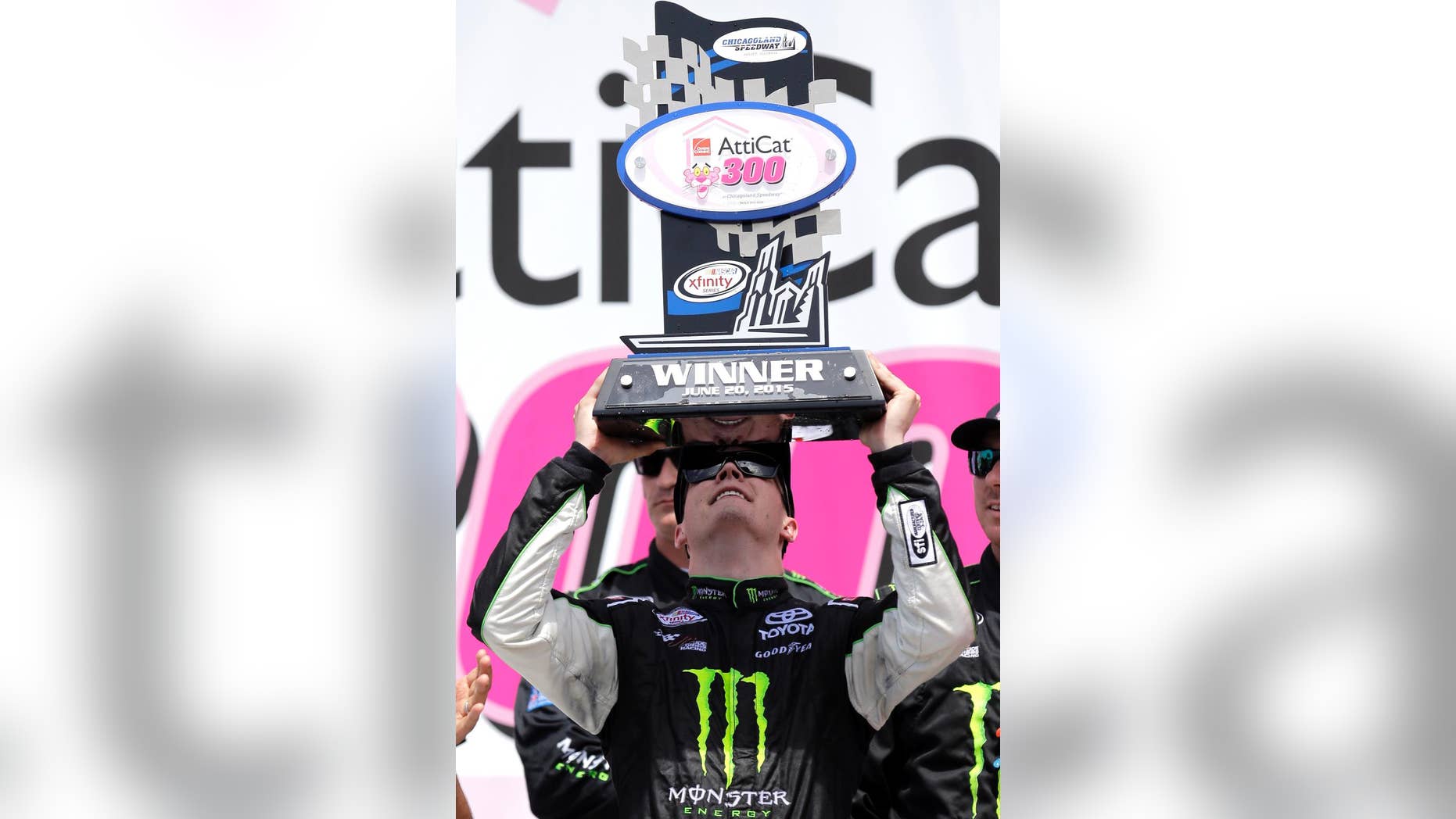 JOLIET, Ill. – Erik Jones took the lead from Ryan Blaney with 11 laps remaining and held on to win the NASCAR Xfinity Series AttiCat 300 on Sunday at Chicagoland Speedway.
Jones, 19, beat Blaney to the finish line by 1.959 seconds. A driver for the Joe Gibbs racing team, he won the NASCAR truck race at Iowa Speedway on Friday night.
Jones led on two other occasions during the 200-lap race. He was penalized with 18 other drivers for pitting with the pits closed with 48 laps to go, but moved up quickly after restarting in 10th place.
Pole sitter Austin Dillon finished third, 2.3 seconds behind, with Brendan Gaughan fourth and Xfinity series standings leader Chris Buescher fifth.
Jones took the lead from Blaney in Turn 3 on the 190th lap, and expanded his lead. He led by a second with seven laps to go. Blaney had taken the lead from Jones during the same caution Jones was penalized.