Elliott Sadler's friends, competitors offer hearty congratulations on Twitter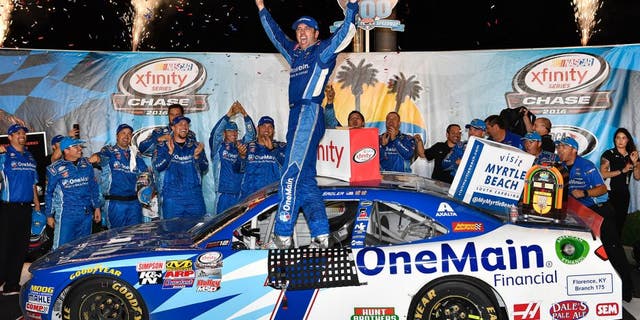 It is said that the NASCAR XFINITY Series is where names are made, but one of the most popular drivers in the sport is one of its most veteran: Elliott Sadler, 41, brought down the house when he won the first-ever XFINITY Chase race at Kentucky Speedway Saturday night.
It was a hugely emotional win for Sadler, as his mother, Bell, had been in the hospital all week but convinced doctors to let her out so she could go watch her son race. It was a great move on her part.
It's little wonder that Sadler fought back tears in Victory Lane at Kentucky.
And afterward, his victory was lauded by friends and fellow racers on social media.