Eintracht Frankfurt fans were so crazy that they made the stadium shake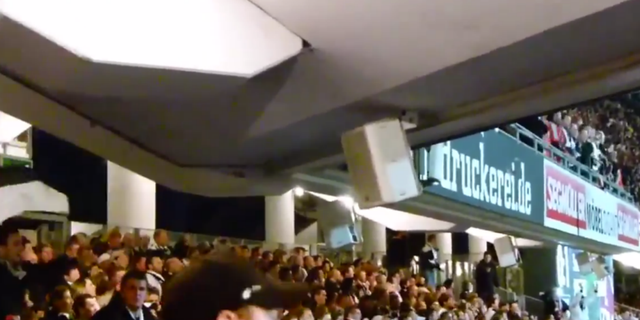 Fans are awesome. Seeing them sing and dance in unison is one of the best things about sports. And when they jump up and down together, the visuals can be mesmerizing.
That is until the fans are jumping up and down so much that the stadium literally starts to shake, like what happened when Eintracht Frankfurt fans went nuts.
NOPE.
It looks like the Frankenstadion in Nurnberg is about to collapse. Nope. Nope.
Stadiums are supposed to be sturdy and reliable, not bounce and shake with the roof above constantly moving, leaving you terrified. It doesn't matter if the stadium is designed to do that. Nope. Nope. Nope.
If only the stadium was as strong.
UPDATED 1:20 a.m. ET
MORE FROM FOX SOCCER