Edson Barboza brutalizes Anthony Pettis' lead leg en route to decision win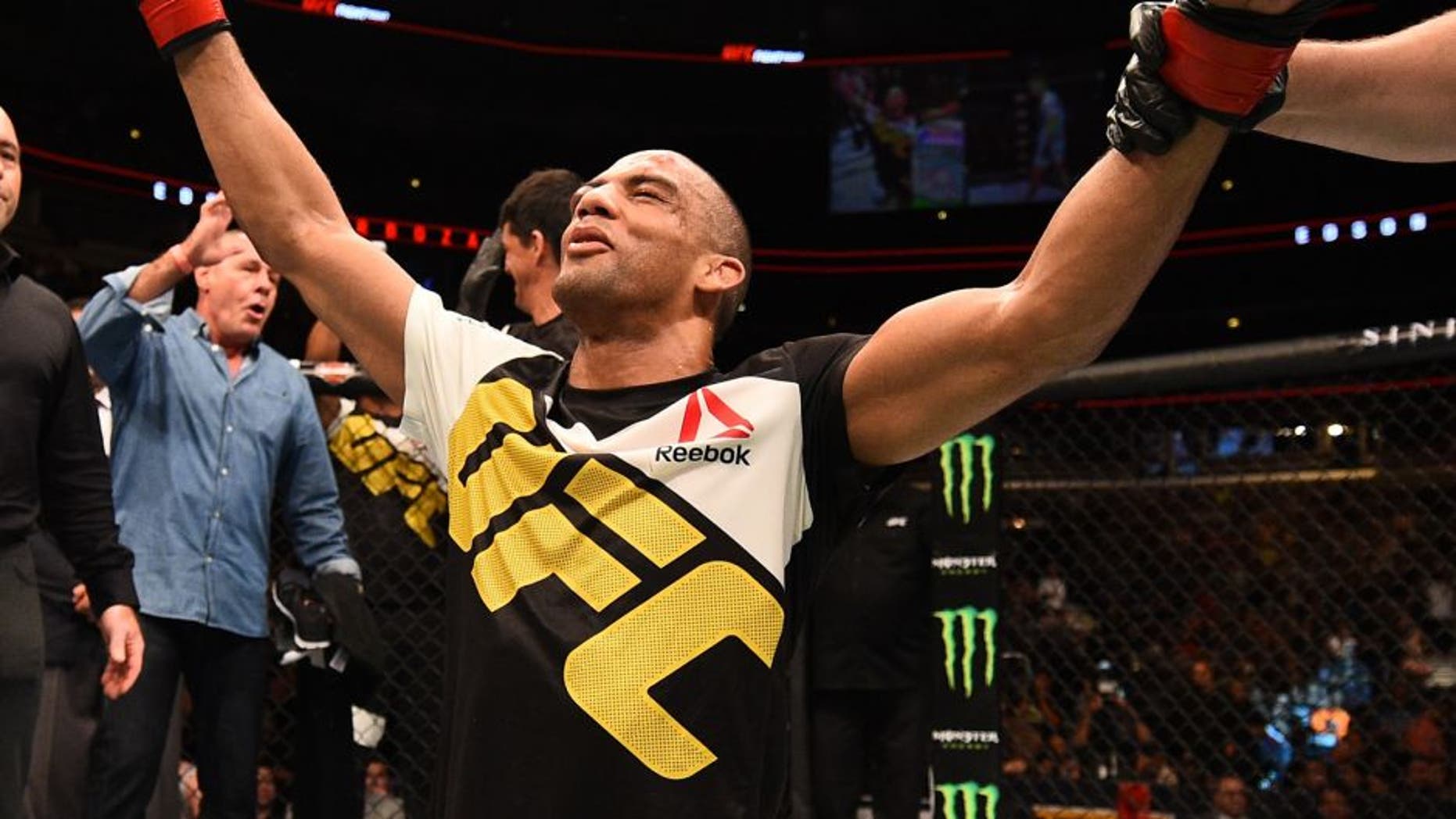 Edson Barboza got the signature win he's been searching for since joining the UFC, defeating former lightweight champion Anthony Pettis with an impressive UFC 197 performance over three rounds.
Barboza has faced more than a few ups and downs during his UFC career, but beating Pettis gives him a huge victory to add to his resume inside the Octagon.
Arguably the two best strikers in the lightweight division, Pettis and Barboza showed each other a lot of respect early before finally unleashing some fast combinations in the opening round.
Barboza seemed to get the better of the exchanges, nailing Pettis with a few hard punches, though the former lightweight champion showed great resilience by not blinking whenever he got hit.
Both fighters also showed a little flash and flair with a couple of spin kicks thrown at the other, although nothing landed cleanly, much to the chagrin of the audience.
Pettis was more aggressive in round two, but whenever he leapt forward with his combinations, Barboza found a home for a hard clubbing counter shot in return.
With about 30 seconds to go in the second round, Barboza also managed to land a thudding body kick that blasted Pettis in the midsection and echoed throughout the arena.
As the third round got underway, Barboza took Pettis' feet out from under him with one of his signature leg kicks, and continued his assault on the former lightweight champion as time continued to tick away.
The inside of Pettis' left leg was turning noticeably purple from the bruising caused from Barboza's repeated kicks.
Just before the end of the fight, Barboza nearly caught Pettis with a spinning wheel kick, but the former lightweight champ was quick enough to get his hands up to avoid the knockout strike.
Still, Barboza did more than enough to earn the victory as the judges returned scores of 30-27, 29-28 and 29-28, all in his favor.
The victory stands as the biggest of Barboza's UFC career.
For Pettis, it's back to the drawing board, searching for answers to get back on top as he drops his third straight fight.