Eddie George thinks Titans are headed in right direction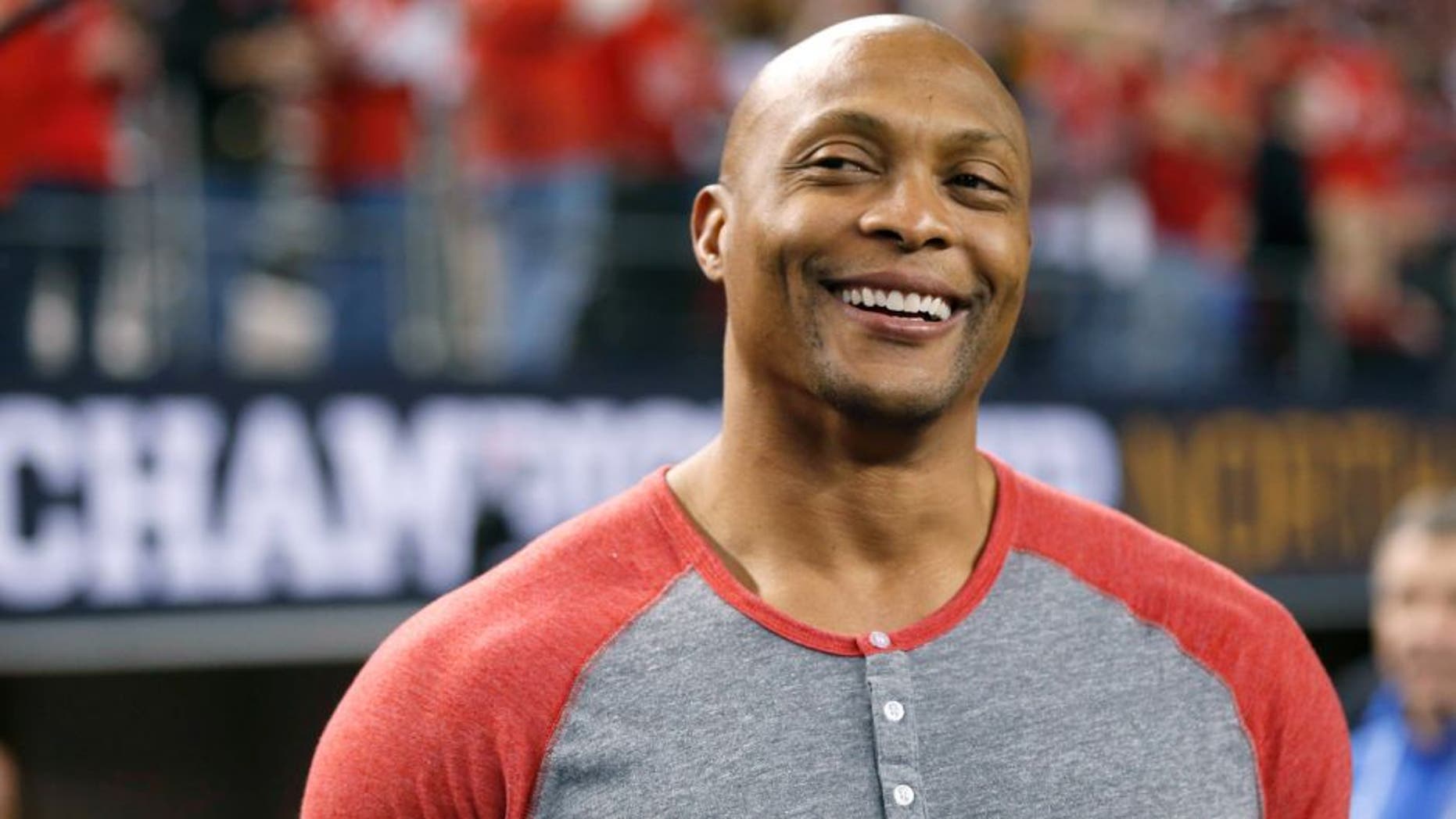 Former Tennessee Titans great Eddie George isn't ready to proclaim his old team playoff-ready, but he does think the franchise is trending in the right direction, particularly with the addition of rookie quarterback Marcus Mariota.
George, who ran for more than 10,000 yards in his eight seasons as a running back with the Titans, took in the team's practice Monday night. George said Mariota possesses some of the same qualities as his former teammate, the late Steve McNair.
"Watching (Mariota), watching his presence, he has a calming presence,'' George said, via the team's official website. "He is a lot like Steve, a quiet leader. He doesn't have to say a whole lot. He just gets the job done. He has command of the huddle and looks so calm and that is really impressive, especially as a rookie."
George also believes the Titans have another franchise cornerstone in left tackle Taylor Lewan.
"Outside of Marcus, the next leader I look at is Lewan,'' George said. "He is a future All-Pro in the making. He has the work ethic, the attitude, he looks the part. He looks like he is in shape, and he looks like he is ready to take that next step as a leader. His downfield blocking, that is the nastiness I like to see up front. Now you have to practice like that every time you put your pads on, but it looks like he is ready to step up and take that on.
"You put those two guys as your leaders and then you are building toward something and setting a culture. Other leaders have to develop. Kendall Wright has the opportunity, and on defense there are some veteran guys there. In terms of a long term run, I need to see more guys emerge as leaders."
Coming off a 2-14 season, George said it's clear the Titans have a ways to go before making it back to respectability. Still, with the pieces already in place, he said there's reason to be optimistic about Ken Whisenhunt's team.
"This team certainly has two components I like to see, and that is the quarterback and the left tackle. Now the other parts have to support that,'' George said. "Is this a playoff team at this point? No. They have to learn how to win, and they have to learn how to win under Whisenhunt. So they are still in the process of figuring that out. Now could they be? Are they maturing to that? Absolutely. I think they have all the parts to do it, especially at the wide receiver position. But who are they? What kind of culture are they creating? I like what I have seen, but they have to be consistent."
(h/t Tennessee Titans)