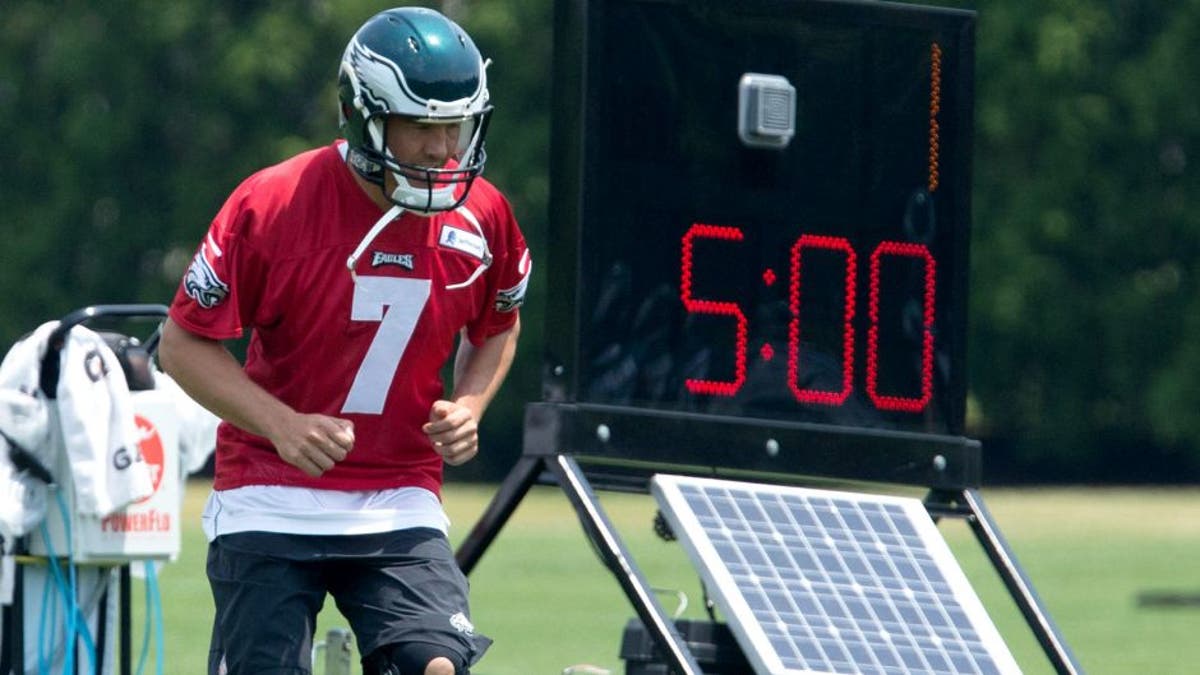 As the Philadelphia Eagles gets set to kick off training camp, the big question on everyone's mind is will projected starting quarterback Sam Bradford be ready to go on day one. Earlier this week, reports that Bradford would be ready for training camp had surfaced. During the Eagles' spring practices, Bradford said that something would have to have gone "terribly wrong" for him not to be ready.
Rookie wide receiver Nelson Agholor provided us our first insider update while speaking to a few reporters at Brent Celek's charity event at South Bowl.
"We threw last week and it was great," said Agholor of his session with Bradford, per Philadelphia Magazine.
"I think he is moving great. I think that is something the organization can share, but to me he looks great, he looks healthy."
Bradford and Agholor have an opportunity to make an immediate impact for a team that lost a huge chunk of offensive production this offseason following the departures of Jeremy Maclin and Nick Foles.
(h/t Philadelphia Magazine)