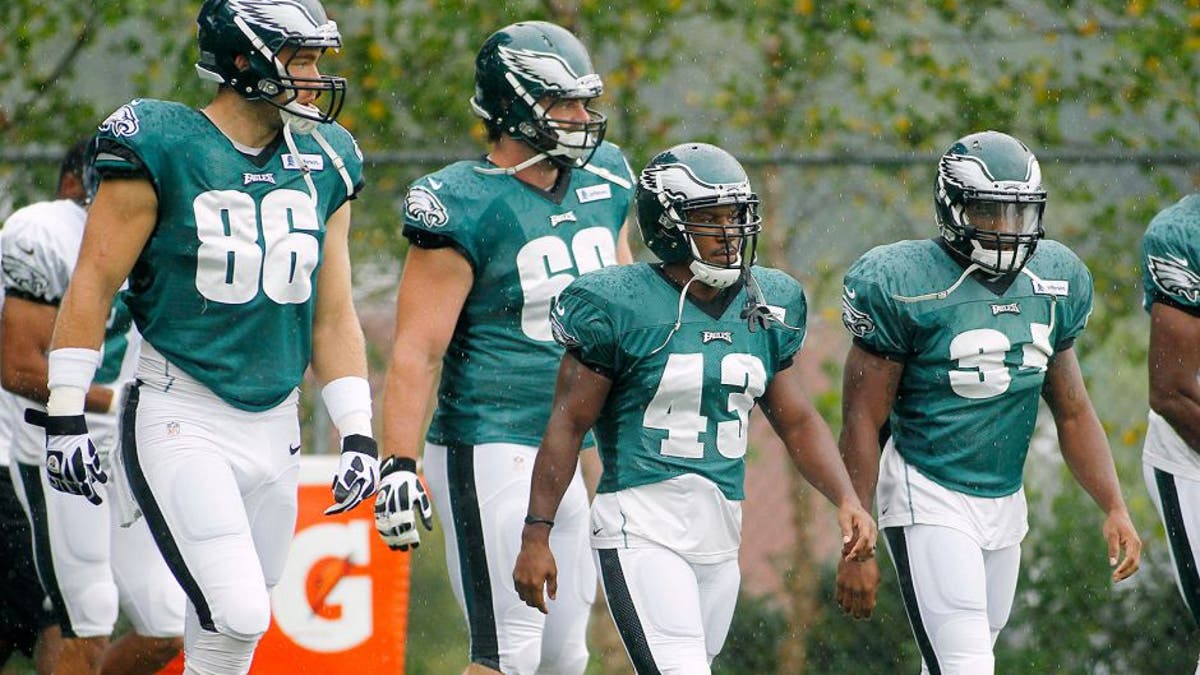 After seeing only about half of the offensive snaps in 2014, Philadelphia Eagles tight end Zach Ertz dedicated his offseason to improving his blocking in order to get on to the field more often in 2015. According to Eagles offensive coordinator Pat Shurmur, there is already a noticeable difference in his blocking.
"I think he's a more efficient blocker," Shurmur told reporters, per Eagles.com. "Obviously, his redeeming quality as a tight end is as a pass receiver. We all know that. But what's important is what was maybe not considered a redeeming quality, you improve at, and we've seen those improvements that he's focused on in the offseason. Again, he's better with his feet, he's doing a better job of hitting his target, and then depending on where the play is being run, he has a little better idea of how the defender is going to try to beat him and then how to finish the block. And those are all things that happen on every play."
Ertz is still taking most of his snaps with the second team offense, behind incumbent starter Brent Celek, but that might not last for long. He is still seeing some snaps in sub packages with Sam Bradford and the first team offense, and he continues to make big plays in every practice.
(h/t Philadelphia Eagles)