DW: Will Championship Change Keselowski?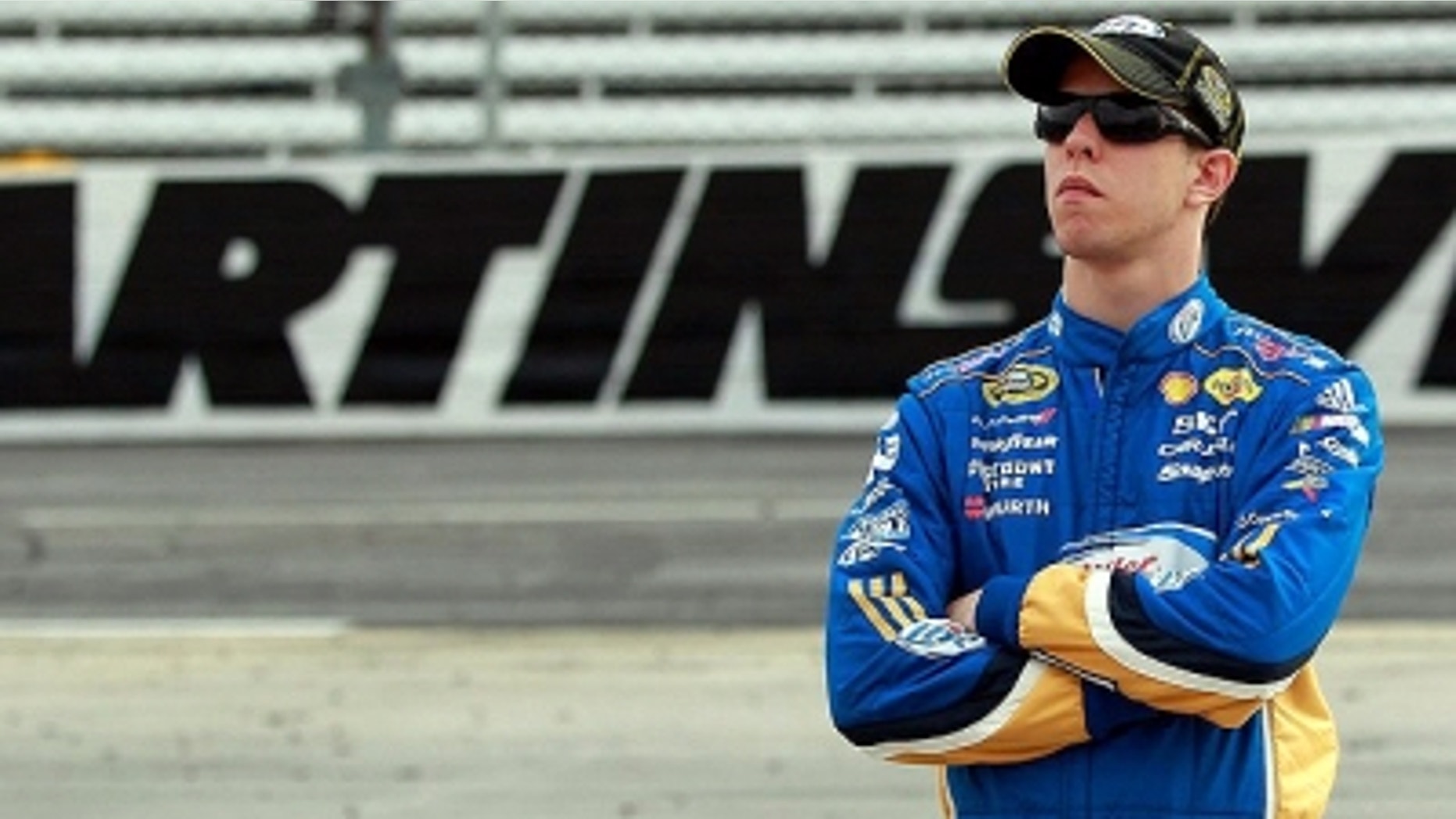 Well folks, I was sitting and listening to some interviews today and people were talking about Brad Keselowski becoming a Sprint Cup champion and what impact, what influence that would have on him and his personality.
As you know, he pretty much speaks his mind; he tells it like it is, he does things his way. That's what makes him who he is. I've heard him say, and I just read where he said, he had to be true to himself.
Most people are hoping that becoming champion won't change him.
I had to chuckle when I read that because I remember when I became champion most people were hoping it would change me. And quite honestly for the better, and it did.
I was brash, outspoken, cocky, arrogant but confident. Very confident. When you put ignorance and confidence together, you can accomplish great things. I think that's really where I was at the time, back in 1981.
I was so blessed, I was so fortunate, just like Brad is. I had a great car owner. I drove for Hall of Famer and icon – one of the legends of our sport – Junior Johnson and Junior had an incredible influence on me. He really honed me. He took those rough edges I had, that smart mouth I had, and he helped me become an eloquent-speaking champion and I give Junior a lot of credit for that – he was a no-nonsense kind of guy.
I think that's where Brad and I have something in common. He drives for an iconic car owner, the great Roger Penske. Roger, like Junior Johnson, is one of the most respected men in the garage area, one of the most respected men in the world of racing. Those guys had such huge influences on us.
I think Brad is fortunate because he's a brash kid, he's 28 years old and he is among the young champions this year. Nationwide champ Ricky Stenhouse Jr. is 25, Truck champion James Buescher is 22 and Brad is 28. So the average age of the champion this year is 25 years old. That's something.
Junior Johnson, as I said, he was a no-nonsense kind of guy. He told me to work my hands and not my mouth and I would be successful. He was right. He gave me everything I needed. A lot like when Brad sat down with Roger, when I sat down with Junior, I said Junior here is my vision, "I want to win a lot of races and I want to win championships." And Junior said, "You're going to fit in fine here, son."
I think that's kind of the way Brad went about it with Roger. His race team, over the years, I've always felt like – no disrespect to the man at all, I love him to death, I've known him for 40 years – but I always felt like they never achieved expectations. With all the resources, and with all that Roger had done, 15 Indy trophies, his Sprint Cup team always just seemed to be lacking something.
And I asked Roger one day not too long ago, before Brad came along, I said, "Roger what's the problem. Why can't you be as successful here as you are in IndyCar?" And he said, "Quite honestly DW, I just haven't been able to put together the right mix of people."
Brad really convinced Roger that he could bring to Penske what no driver before him had. He'd bring a vision, he'd bring a work ethic and he'd bring a promise that I can help you help me. I think that's really what happened. Brad convinced Roger to put Paul Wolfe over on his Sprint Cup car with him as his crew chief. Brad convinced Roger to run a Nationwide car. So Roger had a lot of faith in Brad and that's the way Junior was with me.
At one time, believe it or not, I was going to move to North Wilkesboro, N.C. Stevie and I were going to move up there and I was going to pretty much eventually be heir apparent to Junior Johnson and Associates. That was sort of a plan that we had at one time. That's how much I cared about Junior, that's how much he cared about me. Now obviously times change, things change and that plan never did work out, but it was a plan that we had on the front end.
I think the plan that Brad has for Penske is to take all those resources and take everything that Roger has and everything that he's done and parlay it into just what he promised he would do. He brought him a championship. Roger's first one in Sprint Cup.
I remember in 2008 I was interviewing Roger after the Daytona 500 and Ryan Newman had just won the race and Kurt Busch had run second. We were sitting there – and by the way, he had on a Mr. H. hat, he had on one of Rick Hendrick's hats – and he jokingly said that Rick was his hero and that winning a Daytona 500 was just a drop in the bucket compared to what Rick Hendrick had done. I thought it was funny that after the race at Homestead this year. they swapped hats again.
Roger's wife Kathy sat on the pit box all through the Chase, something I had not seen her do before and I think that tells you a lot about how they feel about Brad and the race team, she said, "Maybe now we'll fit in with these good old boys down here."
I don't know, I think maybe Roger has always felt that he was odd-man out; that because of his success in other forms of racing that he had never been accepted as part of the NASCAR community. Folks, trust me, he's always been accepted. You can't have a man of his credibility and a man of his stature and not welcome him into the family.
If winning the championship makes him feel better, makes him feel like that's what it took, then Roger, you are in the fraternity now. You and your driver Brad and your crew chief Paul Wolfe.
I cherish the years I drove for Junior Johnson. I won three championships and a lot of races and it took me from Jaws, a guy that was known for running his mouth and saying things that were not always appropriate, to a guy that learned how to be an ambassador for this sport and a guy that could bridge the gap between Main Street and Wall Street. I had a role to play and came along at the right time and I'm thankful that it did. It worked out perfect for me.
Now Brad Keselowski, here he is, and he has a great role to play. We need a young champion. We need a champion that's outspoken and a champion that doesn't mind speaking his mind and we have that in Brad.
The championship is going to change him, it has to.
Bill France used to put his arm around me and say, "Now DW, you're the champion. You're the guy that everybody looks up to. You're the guy that they're going to quote. You're the guy that they're going to come to when they want an opinion about something. So remember, you need this sport a whole more than this sport needs you, so represent it well and we can all live happily ever after."
That was kind of Bill's philosophy - the rising tide raises all ships.
I'm sure that if Brad Keselowski had a Bill France Jr. to walk up and put his arm over him today, he'd tell him the same thing he told me: "You're representing this sport now, young man. Represent it well. People are going to look up to you. You're a role model. You're a hero. You're a champion. Act like one."