Draymond Green says Cavs-Warriors Finals isnt a lock: Weve lost a lead before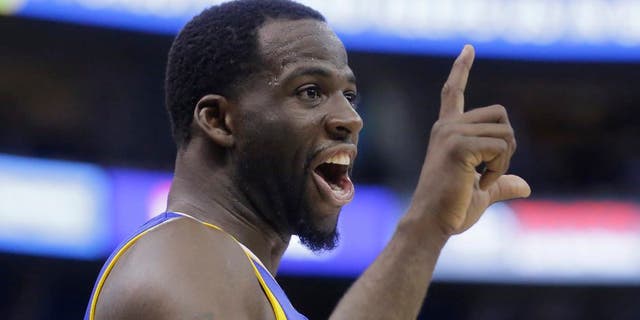 The Golden State Warriors are up 3-0 on the Spurs, who lost Tony Parker earlier in the playoffs and likely wont have either Kawhi Leonard or David Lee for Game 4 on Monday. The Warriors path to a third consecutive Finals appears to be a lock, but one Warriors player isnt ready to look past the Spurs.
Draymond Green was asked after Golden States 120-108 win Saturday if a third straight Cavs-Warriors matchup in the Finals was a foregone conclusion. The outspoken forward opted to play it safe.
No, its not inevitable, Green told reporters. Weve lost a lead before.
Green didnt elaborate on what lead he was referring to, but its probably safe to assume it has something to do with the Warriors meltdown last year, becoming the first team to blow a 3-1 lead in Finals history.
With the Spurs decimated by injuries and the Warriors threatening to sweep the first three rounds of the playoffs, its highly unlikely San Antonio will become the first team in NBA history to come back from a 3-0 hole in the playoffs.
But Green isnt taking anything for granted.
Soobum Im-USA TODAY Sports | Soobum Im