Drake introduces John Calipari at Big Blue Madness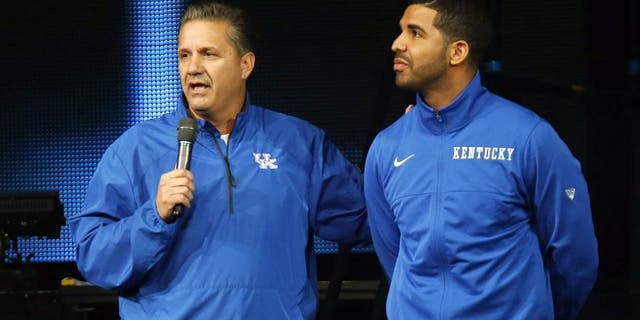 NEWYou can now listen to Fox News articles!
Drake introduced the Hall of Fame coach to the packed Rupp Arena on Friday night. James Crisp James Crisp
Drake has become a stable part of Kentucky basketball over the past few seasons. For instance, last year at Big Blue Madness, the Grammy Award-winning rapper participated in warmup lines with the Wildcats.
However, that proved to a bit of a bad idea.
This time around, Drake decided to take an easier role for Big Blue Madness, introducing John Calipari to the stage through a video message.
"Right now, I have the honor and the pleasure of introducing the pride of the Wildcat community," Drake said with a glass of wine in hand. "The silver fox, the most luxurious coach in NCAA basketball, my friend, my mentor, the legendary, Coach Cal."