Donald Sterling spends Sunday in predominantly black church in LA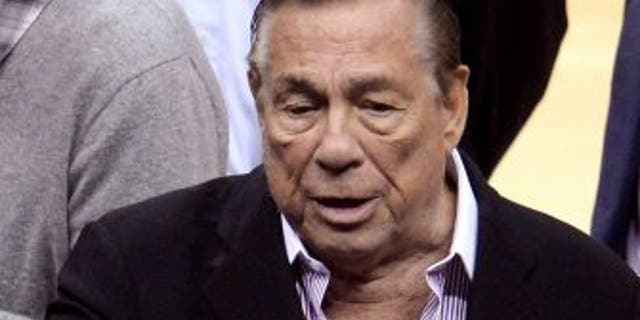 Less than a week after his estranged wife brokered the sale of his team, disgraced Clippers owner Donald Sterling spent Sunday at the last place just about anyone would expect.
A predominantly black church in South Los Angeles.
According to numerous reports, the 80-year-old Sterling was invited to Praises of Zion Baptist Church by the church's senior pastor, Dr. J. Benjamin Hardwick.
KNBC-TV in Los Angeles reported that Hardwick invited Sterling after meeting him two weeks ago. It is unclear whether Sterling addressed the parishioners, but multiple reports said that Hardwick told Sterling, "I want you to know, my friend, we pray for you."
Upon leaving, Sterling told KNBC: "I'm here to support this wonderful group."
TMZ cameras also caught Sterling as he left the church:
TMZ added that Sterling did sit through the entire two-hour service, surrounded by bodyguards, though at least one of the 30 people in attendance "left with his children as soon as Sterling walked in with his entourage."
Last Thursday, Shelly Sterling on behalf of the Sterling family trust signed into an agreement with former Microsoft CEO Steve Ballmer to sell the Clippers to Ballmer for $2 billion. Shelly Sterling was reportedly able to bypass Donald's approval because he was reportedly declared mentally incapacitated — there is language in the trust which gives Shelly sole authority to make the sale if such a diagnosis is made. All that remains for Ballmer to assume ownership is approval of the other NBA owners.
Sterling has since sued the NBA and commissioner Adam Silver for more than $1 billion.
A national firestorm was set off last month at the beginning of the NBA postseason after recordings surfaced of Sterling making racist comments to alleged mistress V. Stiviano. Silver took prompt action, banning Sterling for life, fining him $2.5 million and recommending the league's owners force Sterling to sell the team.