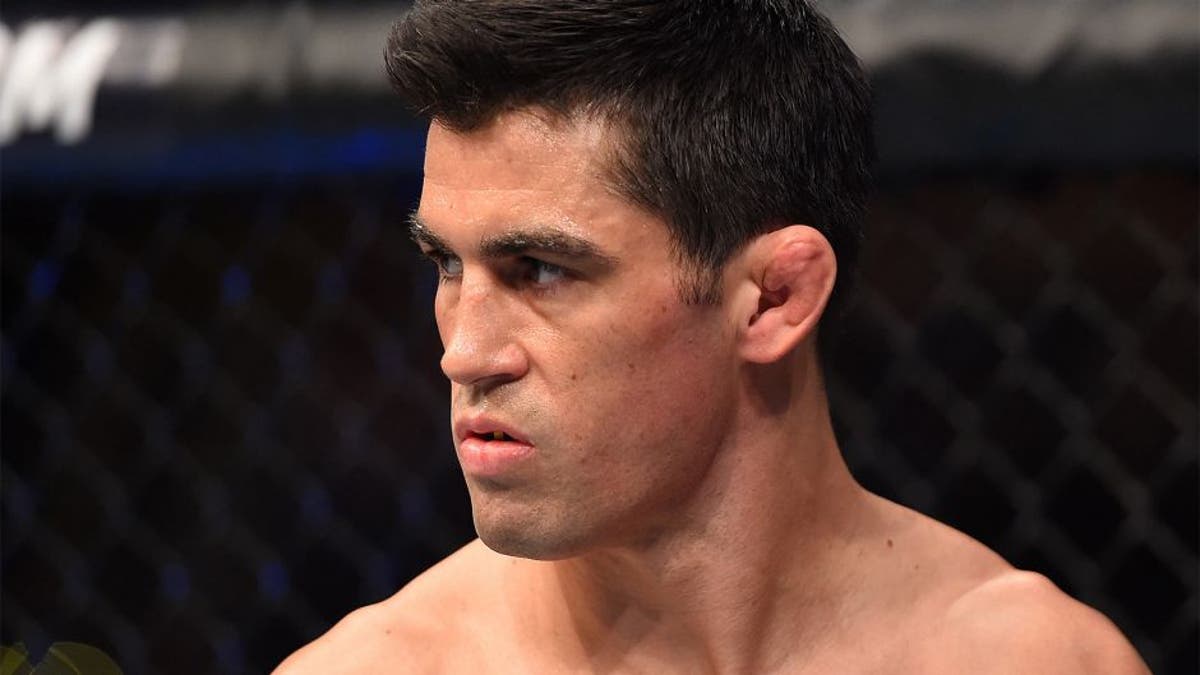 When Dominick Cruz suffered his first ACL injury in 2012 it came at a time when he had already seemingly wiped out every top contender at 135 pounds while he was rapidly rising up the ranks of the mythical pound-for-pound list in the sport as well.
Four years later when Cruz finally reclaimed the bantamweight title with a win over TJ Dillashaw following two more knee surgeries and a torn groin muscle, he rocketed back to the top of the rankings while also putting himself at the front of the line when talking about the best 135-pound fighters of all time.
Considering Cruz was a long reigning champion in the WEC before coming to the UFC where he never actually lost the belt but instead was forced to surrender it due to injury, it's hard to argue against the notion that he's already cemented as the best to ever compete in the weight class.
Now with the title secured around his waist again, Cruz believes he's definitely sitting alone on the throne in the bantamweight division and he's ready to get paid like it as well.
"As far as who I'm looking at in the future -- I'm looking to make money in these fights," Cruz told FOX Sports following his win over Dillashaw. "I've already accomplished the upper echelon of the division, I've cleaned out the division once, gave it time to build back up and become extremely competitive and then I came back and won it again.
"I've completed the pinnacle of my goals at 135 pounds and I've proven that I'm the best ever in this weight class right now. So that's a huge thing for me."
Next up for Cruz is earning a bigger paycheck as he moves forward as the UFC bantamweight champion.
Considering the rigors he went through professionally and financially over the last few years, Cruz knows just how important it can be to plan for the future. That's one of the things he's focused on most as he begins his second reign as UFC champion.
"Now I can go forward to what's next and what's next is making a living for myself doing this," he said. "I can't fight for the rest of my life. We all know this, prize fighting is a small window and I'm still in my prime. So while I'm still in my prime and I can put on these great shows, I want to get what I'm worth.
"I believe that with the way that I promote these fights, the way I promote other fighters and the way I promote not just the sport and other people in the sport but myself, Dana White, Lorenzo (Fertitta), everybody -- I feel like I want to go out there and make some good money, put on a show and give the fans what they deserve."
Cruz isn't complaining about the way the UFC treats him by any means but he also knows he has to look out for his bottom line because that's what he needs to do as a professional athlete and a champion.
He'd be crazy to think that the UFC isn't analyzing every facet of the money he's making the company so Cruz is just being advantageous to do the same when it comes to what he's being paid for his services.
"You better believe the UFC is so why aren't we if the we're the ones the UFC is using to make the money?" Cruz said. "You better believe the UFC is thinking about what we're worth. Dana White wants to know more, how many people that are going to be in the seats to watch you than what you're going to do to your opponent. I promise you that. He could care less about the fight.
"As long as you go in there and put people in their seats and people want to turn on the TV to watch you, that's where he comes up. He doesn't come up because you go out there and punch the guy really hard and knock him out unless people want to watch it. The only way your knockout matters is if you can tell people why they should be there to watch it."
Cruz has become one of the best when it comes to promoting his fights. That just goes into the larger picture of why he's not only a great champion inside the Octagon, but a marketable fighter outside of it as well.
Cruz knows the most successful fighters are the ones who make bold statements and then back it up in the cage -- just like he did against Dillashaw after nearly four years on the shelf.
"People want to know what you're going to do, how you're going to do it and why you're going to do it," Cruz said. "That's what Conor (McGregor) did. That's what Chael Sonnen did. That's what the best fighters in the world have the goal to do -- say what they're going to do and then go out there and do it. Put their balls on the line.
"I put my balls on the line after being out four years with multiple ACL injuries, which nobody thought I could do. And I still had to believe that I could go out there and do it and tell everybody I could do it."