Derek Jeter and Jeb Bush reportedly have agreement to purchase Miami Marlins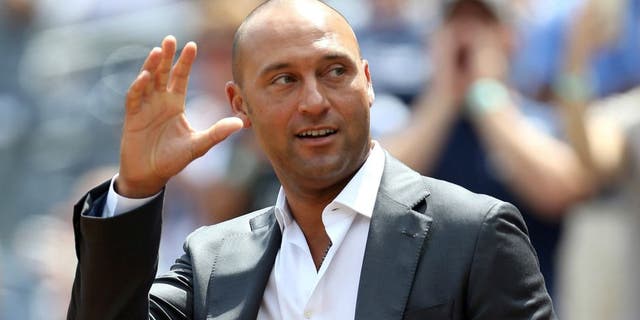 NEWYou can now listen to Fox News articles!
The group led by New York Yankees legend Derek Jeter and former Florida governor Jeb Bush has an agreement in place to purchase the Miami Marlins from Jeffrey Loria, Bloomberg and the Miami Herald reported Tuesday.
The deal isnt official and the Marlins reportedly declined tocomment. According to the Herald, the sale price is $1.3 billion.
The sale would need the approval of Major League Baseball and might take months to finalize. According to the Herald, Bush would be the "control person" of the ownership group while Jeter would "take an active role" with the franchise.
Reports of Jeter being actively involved as a potential owner of the franchise began to surface earlier this month, and the Miami Herald reported last week that Jeter and Bush both of whom had been leading rival groups to buy the Marlins had combined their efforts.
Loria bought the Marlins for $158 million in 2002, and news of a potential sale began to make headlines in February.