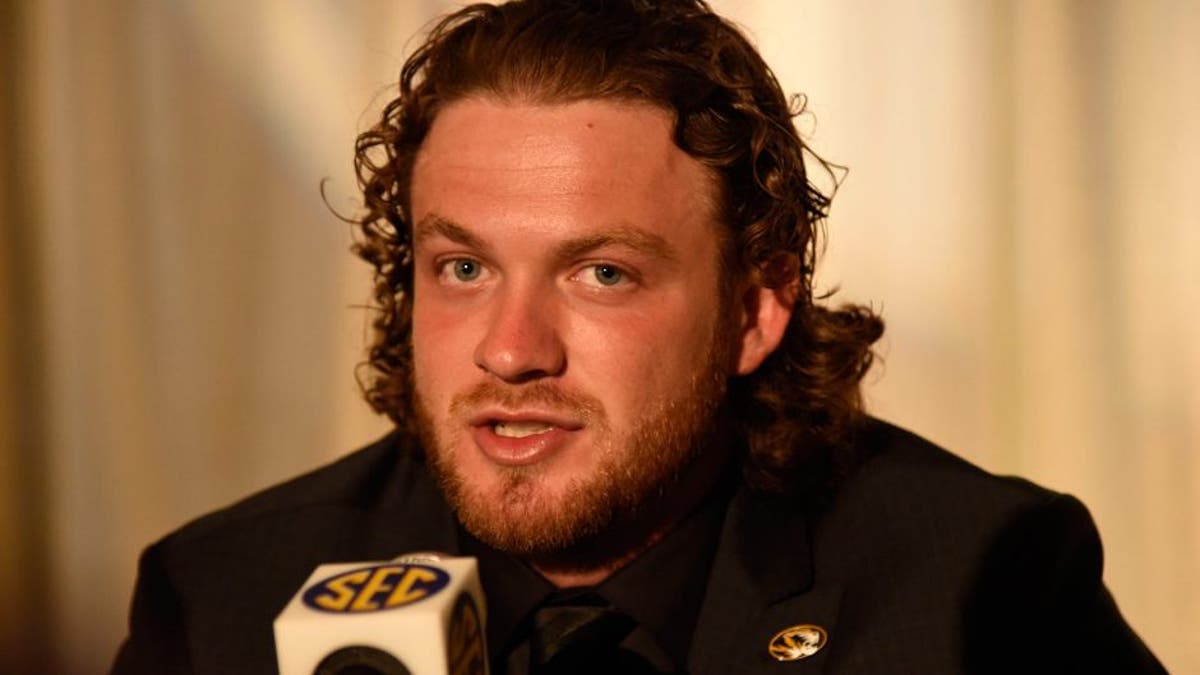 COLUMBIA, Mo. -- Defense dominated with three interceptions, seven sacks and 15 tackles for loss in No. 24 Missouri's final scrimmage Thursday night.
Anthony Sherils returned an interception for a touchdown and the Tigers also got interceptions from Tavon Ross and Terez Hall. There were no turnovers in the first two scrimmages.
Repetitions were limited with the goal emerging healthy for the opener Sept. 5 at home against Southeast Missouri State.
"We did some good things on defense," coach Gary Pinkel said. "We had some defensive front concerns coming in, and I think we've answered some of those."
Defensive linemen had five of the sacks. Marcell Frazier, Justin Grava, Charles Harris, Rocel McWilliams and highly touted freshman Terry Beckner Jr. each had a sack. Kentrell Brothers, John Gibson and Thomas Wilson had five tackles apiece.
Maty Mauk got 20 snaps and was 6 of 12 for 51 yards. Freshman Drew Lock was 9 of 12 for 177 yards and one interception.
There were only two touchdowns in the 72-play scrimmage, a 30-yard pass from backup quarterback Eddie Printz to freshman Richaud Floyd and a 4-yard pass from Marvin Zanders to Chase Abbington.
Mauk was not pleased with the offense's performance.
"Today, there were some guys that didn't have their heads right," Mauk said. "You've got to treat it like a game. Every rep has got to count. We've got to come out fired up and consistent."
Wide receivers Johnathan Johnson, Eric Laurent, Wesley Leftwich and J'Mon Moore all sat out with injury. Tight end Jason Reece also was sidelined with a knee injury.
Mauk was optimistic a few practices would help the offense iron out the wrinkles.
"It's been a process," Mauk said. "Right now, the chemistry is there, we've just got to keep being consistent. But we're a week away, and we know what we've got to do."
Kendall Blanton had a team-high four catches for 21 yards. Freshman Ray Wingo led all receivers with 74 yards on two catches, including a 56-yard reception from Lock.