David Ortiz, Alex Rodriguez cozy up after 2-year silence: 'I love Big Papi,' A-Rod says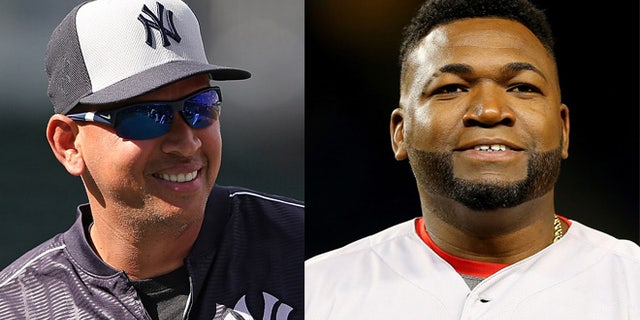 FORT MYERS, Fla. (AP) – Alex Rodriguez and David Ortiz are back on speaking terms.
For the first time in more than two years, the sluggers talked before A-Rod and the New York Yankees beat Big Papi and the Red Sox 6-3 Tuesday night.
Their relationship soured after Ortiz thought a comment from Rodriguez's lawyer — that some players were using performance-enhancing drugs and not being held accountable — was directed at him. The lawyer, Joseph Tacopina, later insisted it wasn't aimed at Ortiz.
That led to a definite frost on their friendship for quite a while. Now, there might be a thaw.
"I'm happy for him," Rodriguez said. "He's in a good place."
"I love Big Papi. I have a lot of respect for him. I think he's been an incredible ambassador for the game. I'm looking forward to him leaving the game at a height. And for him to leave the game. He's crushed us over the years," he said.
Ortiz and Rodriguez both launched their careers in the Mariners' system and had stayed friends despite both going on to play for several different teams, even when they found themselves on opposite sides of the Red Sox-Yankees rivalry.
Ortiz announced on his 40th birthday in November that he will retire after this season. Rodriguez, who will turn 41 in July, was asked what he thought Yankees-Red Sox games would be like without Ortiz.
"On this side it will be a lot more fun," Rodriguez said.
Like us on Facebook
Follow us on Twitter & Instagram