David Branch 'smelled fear' during his first UFC stint but now he only smells money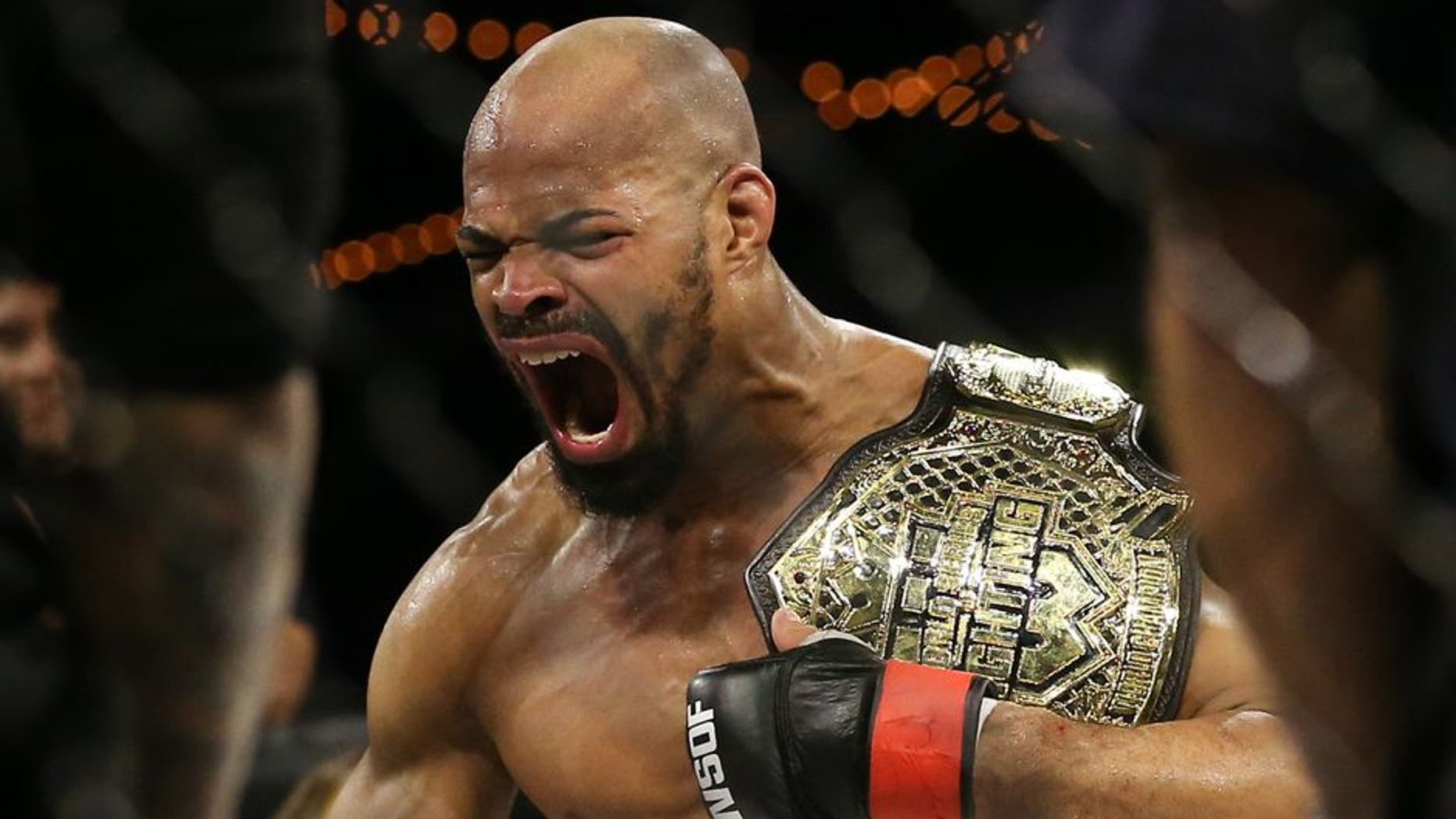 When David Branch walked into the Barclays Center in Brooklyn, New York this past February, he got his first taste of the UFC in nearly six years.
Of course, that's not say Branch hadn't attended other UFC events over the past six years, but this occasion was still much different.
On that night in February, Branch was nearing a deal that would see him return to the UFC on a new multi-fight contract after last exiting the promotion back in 2011.
Now if you don't remember Branch's previous stint with the UFC, it's probably not all that surprising. He wasn't a bad fighter by any means while putting together a respectable 2-2 record over four fights, but looking back now Branch barely recognizes himself from those early days in his career.
"Where I was before, I was still trying to get comfortable," Branch told FOX Sports about his previous experience with the UFC. "I never had an amateur fight. I didn't even have any stand up experience, no wrestling experience. I was pretty much going in there as a raw, talented athlete with a ton of jiu-jitsu experience and I was just trying to figure things out on the fly.
"I really didn't know how to train. I wasn't a professional when I was in the UFC before. I was just a kid, who thought he was going to fight in this big organization and make money and just have fun."
Following a submission loss to Rousimar Palhares in his fourth fight in the UFC, Branch was released from the organization. At the time, Branch admits he was a little sour that he wasn't given another opportunity to prove himself, especially considering how young he was in his mixed martial arts career.
Years later, Branch gained a better perspective about his UFC release and he now says it was probably the best thing that could have happened to him.
"At first, I was a little upset how I was released from the UFC. I was upset but I understand the business aspect of it. I wasn't being entertaining out there. I was stinking it up, winning fights and just trying to figure things out. That's not what they're looking for," Branch explained. "You need to have your [expletive] together by the time you get to the cage. This ain't a learning thing on the job. If you're not entertaining, it's a problem, even if you win. I understand that.
"I don't have any ill will towards the UFC as I once did when I was younger. I understand that during that time I wasn't the most entertaining. I think I was on my way to doing that in the UFC, but I think it was good that I got cut. Because the UFC is such a high intensity environment, it's hard for you to really develop under those circumstances."
Once he left the UFC, Branch competed in a trio of fights in regional promotions including a three round battle with Anthony "Rumble" Johnson before he joined the fledgling World Series of Fighting that had just launched as a new MMA organization.
It wasn't long before Branch started to really put things together inside the cage while racking up a slew of notable wins over fighters such as former WEC champion Paulo Filho and "Ultimate Fighter" finalist Jesse Taylor when he won the promotion's middleweight title in 2014.
If that wasn't enough, Branch even decided to test himself at light heavyweight where he went onto become a two-division champion more than a year ahead of Conor McGregor accomplishing the same feat in the UFC.
Fast forward to February when Branch walked into the arena in Brooklyn and that's when he had an epiphany about his troubled past in the UFC while then planning for a glorious return when he inked his new deal just days later.
"I smelled money. That's the only thing that I smelled. When I first got into the UFC, I smelled fear. It was my own fear. I couldn't perform. I was stiff out there. I couldn't see the opportunity. I couldn't seize the moment and just do my thing," Branch explained.
"When I went out there the last time [at UFC 208] and I saw the lights and cameras and everything else, I said to myself this is what you were afraid of before? What the [expletive] is wrong with you, you dumb mother [expletive]! It took you this long to get your [expletive] together?" A cage is a cage, a man is a man, gloves are gloves. When you go in there, that guy is going to try to hurt you and you better not let him. That's my approach now."
Branch's new attitude not only carried him to an incredible 10-fight win streak with championships in two different weight classes, but it also gave him the confidence that he was ready to return to the UFC to wreak havoc in a way he never did before.
As happy as Branch was to put pen to paper and ink his new deal, that was akin to the velvet ropes being lifted so he could walk into a very exclusive club where the best fighters in the world perform. Standing amongst the crowd isn't something Branch does very well anymore so he plans on re-announcing himself with a loud ovation when he makes his return at UFC 211 against surging middleweight contender Krzysztof Jotko.
"I'm coming in there to take over. I didn't come here to compete. I didn't just come here say I made it back to the UFC. I came here to be a [expletive] champion," Branch exclaimed. "That's the [expletive] deal."
When asked whether or not Jotko was the ideal opponent for his return or if fighting on the undercard was the best place for his first trip back to the UFC in six years, Branch quickly dispatched both of those notions immediately.
There were times in Branch's career where he allowed those kinds of questions to fester in his head, corrupting his focus from what was really important. Branch has no doubts that he will one day challenge for the UFC middleweight title, but for now he just wants to worry about one thing and one thing only.
Tearing Jotko apart, limb from limb, on May 13.
"There are no bad fights for me anymore. That [expletive] don't exist. Every fight is a good fight for me," Branch said. "I don't understand these fighters 'oh this is a bad fight for me'. It's a fight! You're fighting! Every fight is a good fight. "You get to go out there and be a savage again. That's what I want to do.
"The Octagon is the ultimate [expletive] safari and I'm going to let my fangs hang loose."