Darrelle Revis did Whip/Nae Nae after INT because his kids said to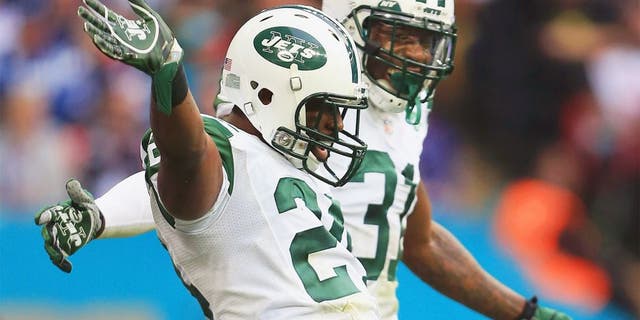 Darrelle Revis is one of the best cornerbacks in the NFL, but he's not one to gloat. He's typically soft spoken in the secondary, as he lets his play do most of the talking.
On Sunday, Revis picked off his second pass of the season and celebrated with a dance in the end zone. The pick sealed the victory for the Jets, so a dance was most appropriate.
It was a fairly uncommon sight, but it wasn't without purpose. Revis broke out the Whip/Nae Nae dance that was made famous on the field by Odell Beckham Jr., and it wasn't bad.
The reason behind Revis' dance move is one you wouldn't necessarily expect.
"My children tell me to do that," Revis said after the game via Darryl Slater of NJ.com. "They taught me to dance, and they told me that if I get an interception, to try to do the dance. My teammates, they get a kick out of it."
His kids must be great dance teachers because Revis looked like a natural.
MORE NEWS: Want stories delivered to you? Sign up for our NFL newsletters.