Dansby Swanson outfits Vandy weight room with new sound system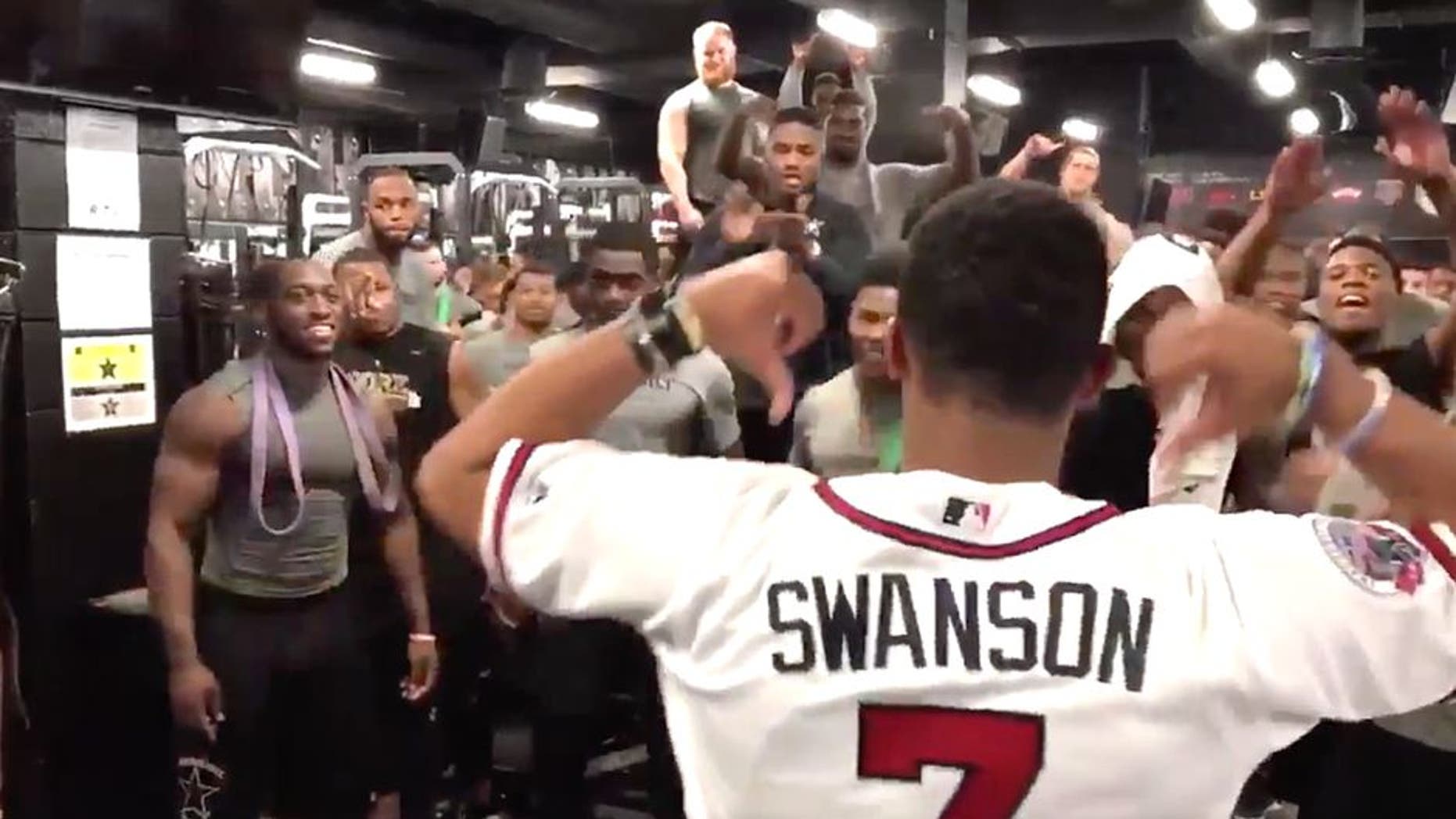 Dansby Swanson never keeps his affinity for Vanderbilt a secret.
The former Commodores star remains one of the school's topathletic exports as well as a preeminent leaderof the #VandyBoys movement and Nashville remains his offseason home. Swanson, the No. 1 pick in the 2015 draft out of Tim Corbin's dominant program, elected to show his appreciation for his athletic department by challenging local noise ordinances and donating a new sound system to the Vanderbilt weight room.
In a video posted on Monday, the football team donned a No. 7 jersey and sent their appreciation back to Atlanta:
Swanson, of course, will not be the last Commodores baseball player to make a splash on prospect lists and at the major-league level. (Just this season, Vanderbilt could place another No. 1 pick with talented pitched Kyle Wright and another top-15 pick in outfielder Jeren Kendall.) It'd be difficult to find a louder proponent for the school's athletic department, though or a louder gift to give.