Daniel Murphy had his own 'Kirk Gibson' moment nearly a decade ago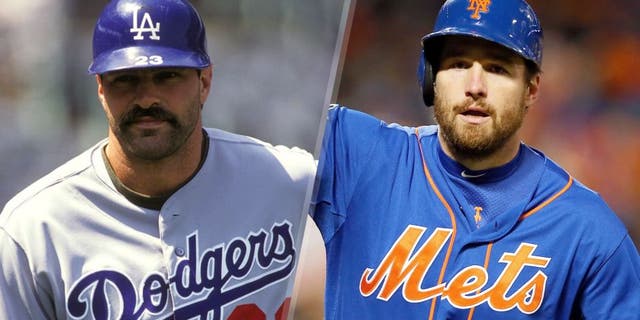 Kirk Gibson (left) hit one of the most famous home runs in postseason history in Game 1 of the 1988 World Series. Daniel Murphy (right) is carving out his own chunk of history this postseason. Mitchell Layton Getty Images
Years before Daniel Murphy propelled the New York Mets to being champions of the National League, he had a heroic moment that defined his essence as a clutch player.
Before Murphy was drafted by the Mets in the 2006 amateur draft, he played for Jacksonville University, where he became a hero in the Dolphins' run in the NCAA regionals as a junior in 2006.
While Murphy helped lead Jacksonville to the regionals, he was unable to play in the series because of a knee injury that had sidelined him for two weeks, the New York Post notes.
In the first round of the regionals, Murphy's Jacksonville was trailing in the eighth inning when they put together a rally to tie the game.
Then, Murphy, who had been anxiously waiting to have some kind of impact on the game despite his injury, limped to the plate.
The Post describes what ensued, through the recollection of current Jacksonville head coach Tim Montez, who was an assistant on the team in 2006:
The Mets, who drafted Murphy in the 13th round after his junior season at Jacksonville, have enjoyed the spoils of his heroic side this postseason, as the 30-year-old second baseman has been on a historic tear.
In nine postseason games, Murphy has hit .421/.436/1.026 with seven home runs and 11 RBI, in the process setting the all-time postseason record for most consecutive postseason games with a home run by hitting long flies in six straight games.
Murphy has also claimed the franchise postseason home run record, a feat that took former Mets All-Star catcher Mike Piazza 32 games to set.
For those keeping tabs, Gibson had seven homers in 21 postseason games, one of which will forever live in baseball lore -- much like Murphy's awe-inspiring streak.