Dana White cryptically hints at several women's fights for UFC 200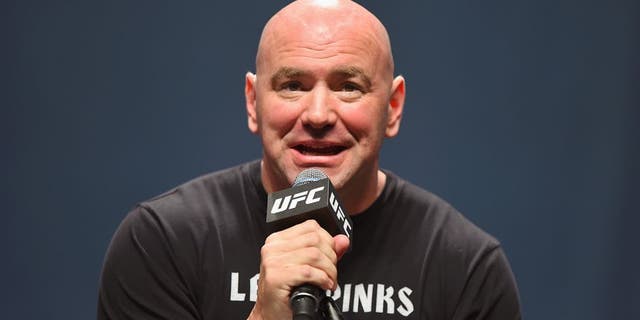 UFC 200 promises to be the biggest show of the year for the promotion, and it's possible the women's bantamweight title may even be defended on the card.
As of now the UFC has confirmed Conor McGregor vs. Nate Diaz as the five-round main event, with Jose Aldo facing Frankie Edgar for the interim featherweight title.
No women's fights have been announced as of yet, but UFC president Dana White teased that there will be more bouts added soon, and the ladies will be well represented on the card.
"You should expect a couple. There will be a couple women's fights at UFC 200," White said on "SportsCenter." "Actually, two or three maybe."
When asked if one of those fights could be Miesha Tate putting her bantamweight title up for grabs:
"Could be," White said with a laugh.
Tate has stated several times since winning the bantamweight belt that she would like to stay active and fight sooner rather than later.
Immediately after Tate won the belt, White has said that former title holder Ronda Rousey would be Tate's first opponent as champion, but Rousey wasn't expected to return until November.
If Tate fights at UFC 200, it could mean Rousey would return earlier than expected, a rematch with Holly Holm or another top contender like Amanda Nunes could get the shot.
Two other names to watch for at UFC 200 could be Cat Zingano, who just recently teased an "epic" fight during the summer, and Paige VanZant, who has asked for a fight on the July 9 card after she completes her season on "Dancing with the Stars."